POOL: "Savimbi" shocks Uganda pool fraternity to win the 16-man tournament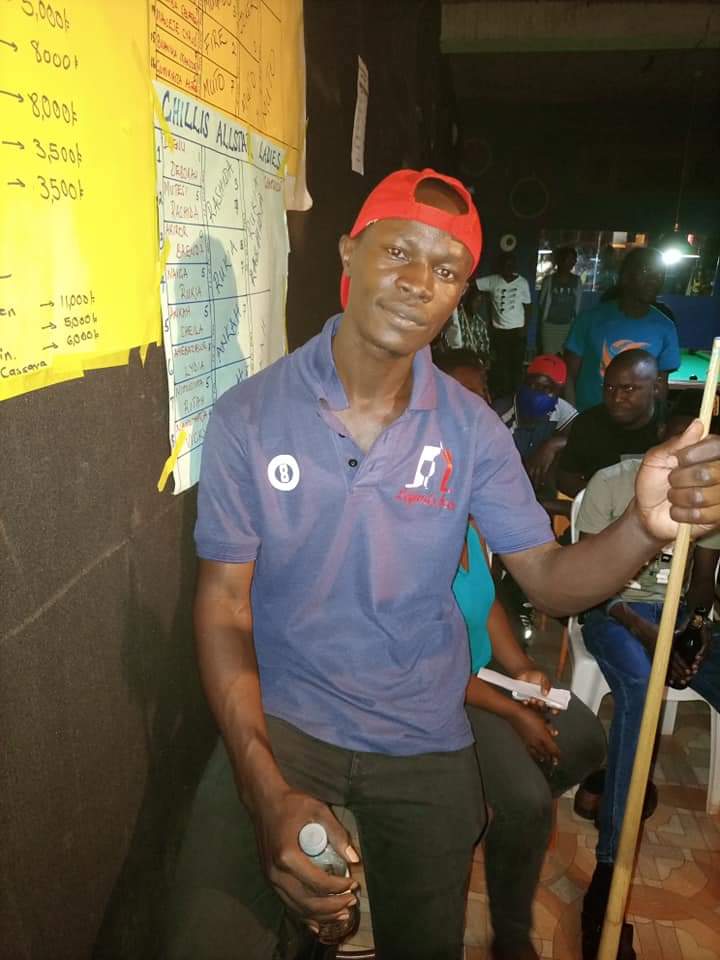 Story by Simon Kyobe
New kid on the Block Jonathan "Savimbi" Ouma convincingly defeated National champion Bwanika Mansoor 11-7 to lift the second ever 16-man championship held at Club Chillis- Mukono on Sunday 19th September 2021.
This became Savimbi's first ever victory in an organized competition since his involvement into the sport.
Savimbi's first round victim was Bob Kateregga whom he swept aside 7-3. This was before he surprised all viewers by defeating top Seed Ibra Sejjemba 7-4 to spread the tournament wide open in the semis.
He again shocked 3rd Seed Joseph Kasozi in the semis as Bwanika Mansoor outclassed Jonah Turigye 9-0 on the opposite table.
Mansoor was obvious favorite to win the final, but he was surprised by a determined Savimbi who overcame him to win the final and the overall event which also came with regional bragging rights and a cash prize of UGX. 500,000.
5th Seed Rukia Naiga defeated 7th Seed Ankah Sheila 9-7 in the Ladies final in the tournament which had UGX 200,000 cash prizes for the top 3 in each category.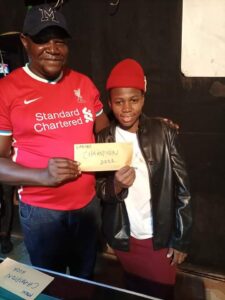 Savimbi in his victory speech appreciated his management under Legends bar for nurturing his talent, before promising to adventure into battling the best players on the continent.
The tournament was sponsored by Chillis Bar and Restaurant in Mukono, under the stewardship of Hon. Onyango
RESULTS:
Men:
1. Jonathan Ouma (Savimbi)
2. Mansoor Bwanika
3. Jonan Turigye
4. Joseph Kasozi
Ladies:
1. Rukia Naiga
2. Sheila Ankah
3. Rashida Mutesi
4. Rita Nimusiima
About Author