Ponsiano Lwakataka wins pre-maturely ended EMC Kaliro rally as nine crews fail to complete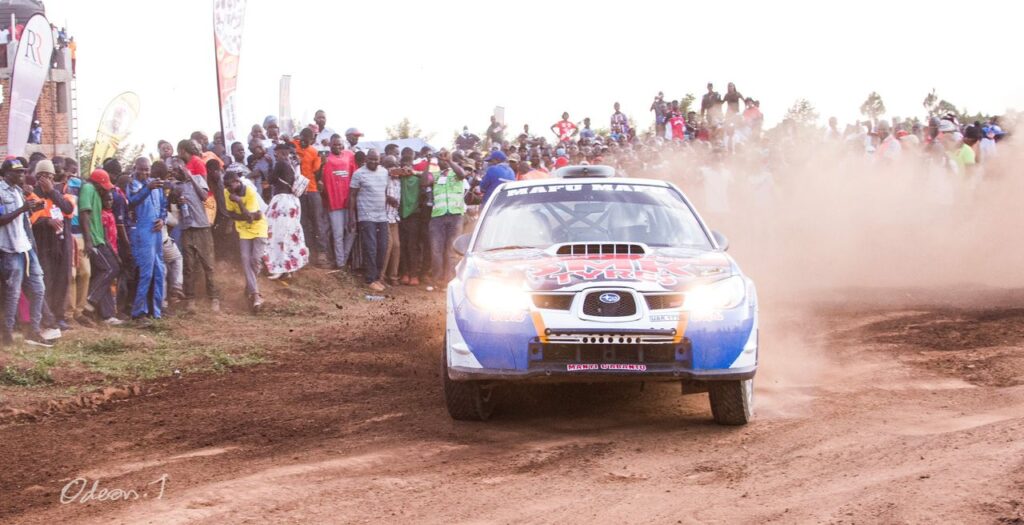 Ponsiano Lwakataka won the pre-maturely ended EMC Kaliro rally to cement his National Rally Championship (NRC) table summit slot.
Nine crews dropped out of EMC Kaliro Rally over the weekend due to accidents and mechanical problems.
As a result of safety concerns, the rally was cut short giving an advantage to recent Mbarara rally winning crew of Posiano Lwakataka to win a second successive calendar event this season.
The nine crews that dropped out include early rally leader Rajiv Ruparelia who veered off road in his MJ Safaris stage and hit an anthill after failing to negotiate a left turn that saw his exist.
Both the driver and navigator survived with no fatalities.
Earlier causality Edward Kirumira who rolled his Toyota and Fred Busulwa who dropped out at stage three of day two are part of non finishers.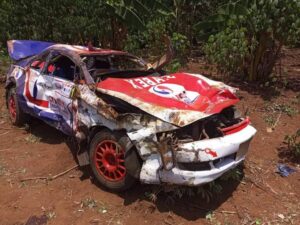 Other crews that never survived the fast speed rally included Counsel Musa Kabega and Mark Lubega who had good stage times.
Shell- sponsored crew of Ronald Ssebuguzi and Anthony Mugambwa were forced out of the event due to mechanical breakdown, Mustapha Mukasa, Samuel Watendwa and Nasser Ratib were the other.
The rally was pre-maturely ended on the decisions of the technical team and the clerk of course due to overwhelming turn up of fans from different points of the country who surpassed the safety man power to control the crowding.
The eventual crew winner was Ponsiano Lwakataka and Paul Nsubuga in Subaru Impreza N12B.
Hassan Alwi finished second as Arthur Blick Jr. settled for a third place.
Duncan Mubiru Kikankane who rolled his Ford Feista Proto on its debut made it to the top five after fighting a deficit time of over six minutes 04.4 seconds, finishing behind Kepher Waluubi in the fourth position.
After the Kaliro triumph, Ponsiano Lwakataka leads the NRC table with a total of 200 points from two successive calendar event victories.