Philanthropist Muhangi gives hand to female boxer Hellen Baleke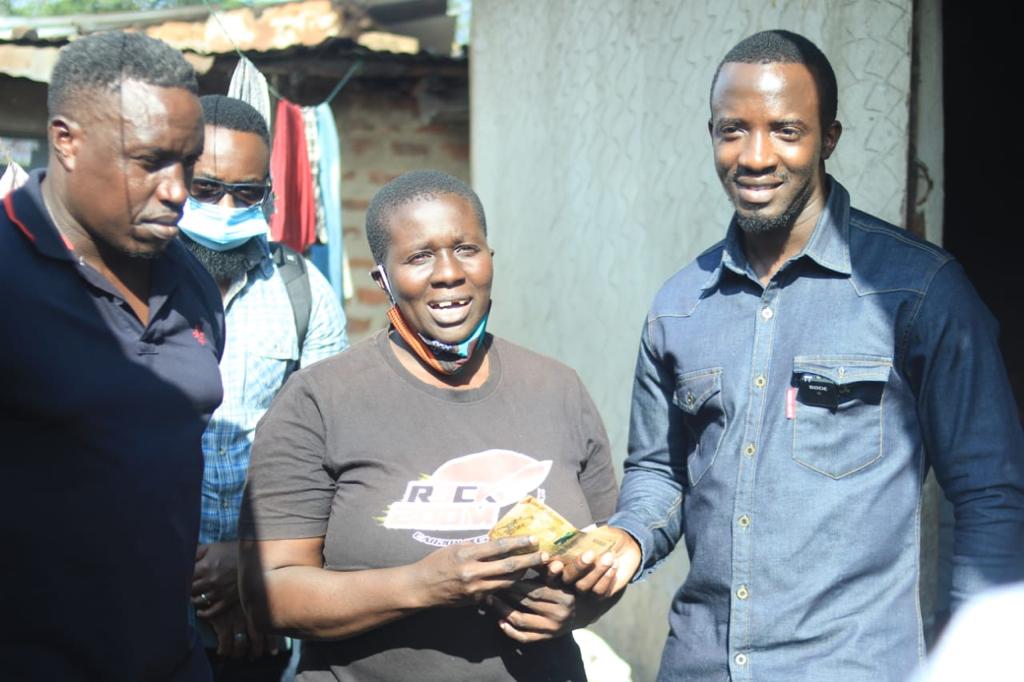 Uganda Boxing Federation (UBF) president Moses Muhangi ameliorated female boxer Hellen Baleke with UGX. 1,000,000 to renovate her house as away of adding value to standards of living.
Baleke is a national boxing team (Bombers) player staying in one of Uganda's famous Kampala slams Katanga, Wandegeya in Kawempe Division.
"Due to the selective or dis-functioning athlete reward scheme for our excelling athletes, one of our bombers Miss Hellen Baleke, a bronze medalist from the all Africa games Morrocco 2019 is living in a dire state in Katanga ghetto – Kampala .
She is one of the boxers, that got medals in all Africa games that have never received a penny from the stipend as was promised by the government.
Whenever it rains , her house floods as you can see in those pictures, she has kids, and she is a national champion." Moses Muhangi.
Famously known as Nalongo, Hellen Baleke is a Ugandan middleweight amateur boxer notable for being the first Ugandan woman to win a bronze medal in boxing at the 2019 All Africa Games in Morocco.
Muhangi further called upon benevolent individuals to step up and bail Baleke out of the rowdy situation she goes through.
"Today I visited her, and gave 1M, to at least start on the process of renovations on her small house, and I by such call upon everyone to extend a hand of support to her.
I also kindly ask those concerned with the athletes stipends after they have made our country proud to deliver on their part , otherwise it's a shaming and embarrassing." Muhangi
About Author