Pepsi University Football League: St. Lawrence knock Kampala University out to book semifinal spot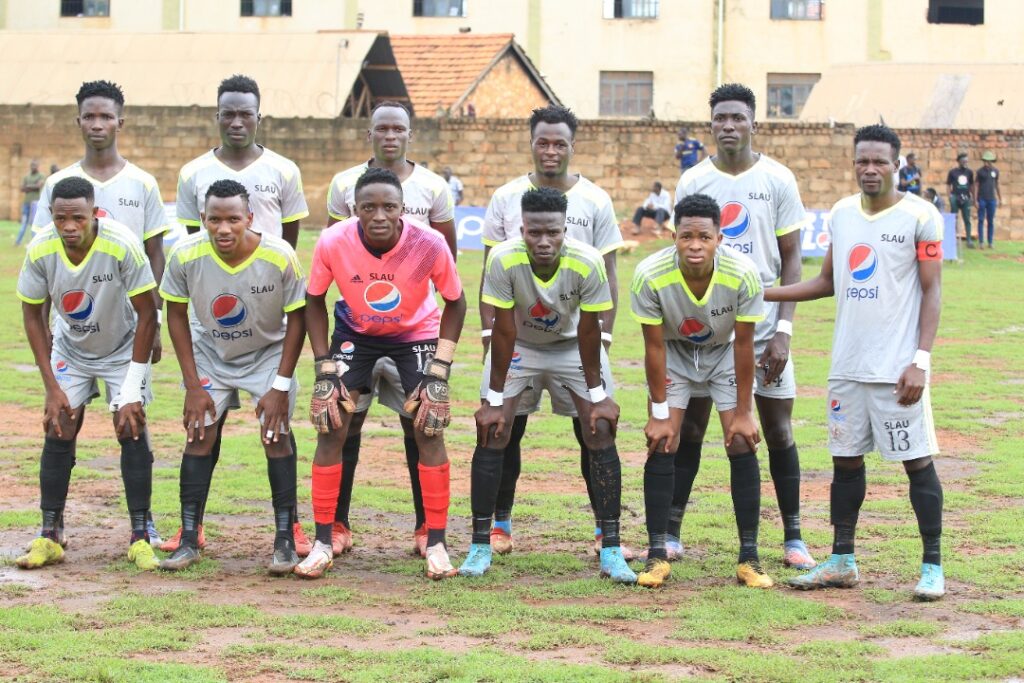 Quarter Final (2nd Leg)
FT: St. Lawrence (5)4-1(1) KU
St. Lawrence University have qualified for a second consecutive Pepsi University Football League semi-final after beating Kampala University 4-1 today at Kavule in the second leg of their quarter-final tie winning 5-1 on aggregate.
A hat-trick from Bunyaga Bruno in the second, 39th and 48th minutes plus late goal from Kikambi Martin in the 90th minute were enough for St. Lawrence while Kampala University's only goal was scored by Lokomakech Bill Joseph in the 18th minute of the game.
The win was a sweet revenge for Nnono Ssozi's charges who were eliminated in the 2018 semi-finals by the two-time champions.
Last season's finalists are the first team to book a place in this year's semifinal and the other three second-leg quarterfinals will follow accordingly:
Tue 4th October
UMU (1) vs (1) Bugema
Thur 6th October
UCU (0) vs (0) Nkumba
Tue 11th October
MUBS (2) vs (1) Kyambogo