Peace Proscovia, Phamza Maweni Commit Future to Lightning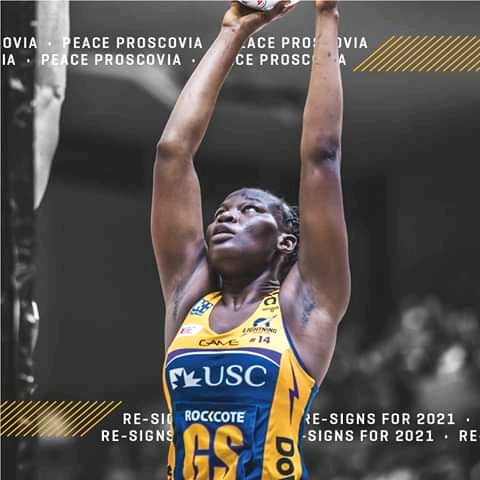 The Australian Sunshine Coast Lightning netball power house have confirmed the renewal of contracts for two African stars Peace Proscovia and Phumza Maweni

Via their official Twitter account, Lightning confirmed that Uganda's Warid Tower Peace Proscovia and Phumza Maweni re-signed to cement their stay ahead of 2021 season.
According to theustralian.com.au media outlet, Peace Proscovia excitedly revealed as follows.
"I'm really excited to have another season with the Sunshine Coast Lightning," Proscovia said on Monday. "This team, the people around me, it feels like home, another home."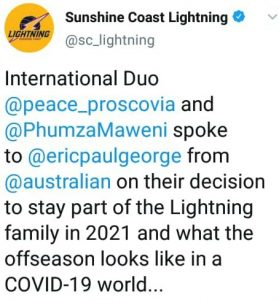 The Ugandan captain played a reduced role in 2020 after Australian national squad member Cara Koenen emerged as the Lightning's predominant scoring option. But that shift hasn't upset the 193cm shooter nicknamed the "Warid Tower". (theaustralian.com.au writes)
"Yes, I would have yearned for more court time, but training with (the Lightning) is also experience for me. My time will come. Whether it's five minutes, 10 minutes, I'm still OK with it," Proscovia said.
Peace Proscovia signed the new contract alongside South Africa's defensive player Phamza Maweni.
About Author