Netball: National League Is Back, Throws Off In December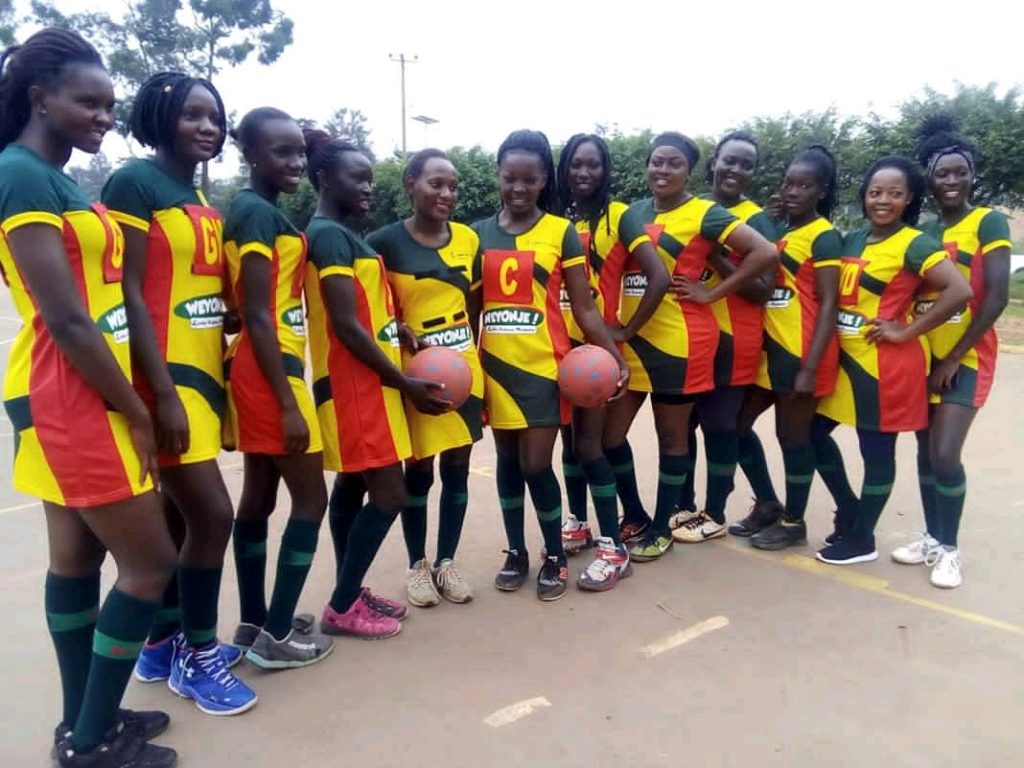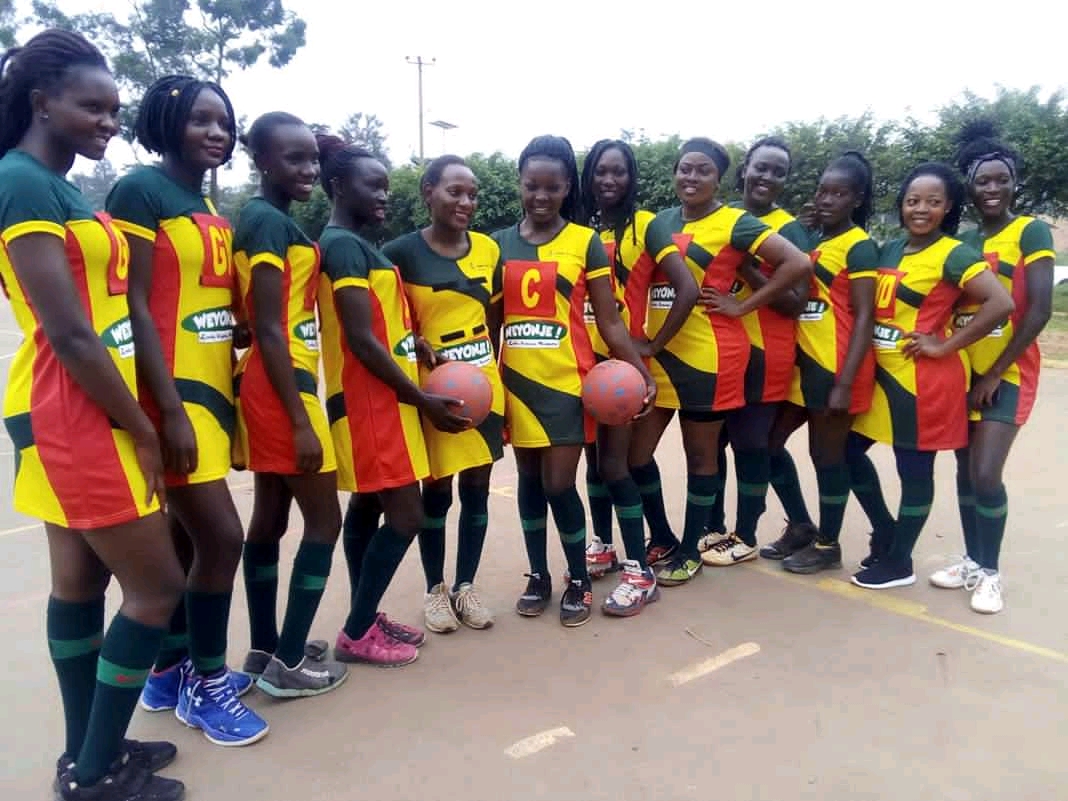 Finally Uganda Netball Federation (UNF) released the 2020/21 season fixtures and the league is to throw off on 05th December 2020.
The season that was interrupted by the emergency of COVID-19 pandemic, it's format of play shall not differ from that of previous seasons and it will run for five weeks before its end.
In previous two to three seasons, the league games have been honored at Mandela National Stadium, but since the stadium was turned into an emergency place for COVID-19 patients, the federation decided to channel the venue to Kibuli Police Children Primary School weather court.
Five games are to be played on match day one and money bags from Makindye, Weyonje Netball Club shall open up the league against newbies, Uganda X Luweero at 8:30am before defending champions, National Insurance Corporation (NIC) battle it out with UPDF NC at 10:30am.
The league will be finished on 16th January 2021 and that day shall have five fixtures.
Three main rules are to be considered in this year's editon.
>All teams must arrive 30 minutes before the game.

>Any team that arrives 30 minutes late shall be given a walkover.

>No team shall be allowed to play without a license.
Opening day fixtures:
Saturday 05th December 2020
Weyonje NC vs Uganda X Luweero @08am
NIC vs UPDF NC @10:30am
KCCA NC vs Posta NC @13:30pm
Police NC vs UCU NC @2:30pm
Prisons NC vs KBK NC @4:30pm
Sunday 06th December 2020
KBK NC vs Police NC @08:30am
UCU NC vs Prisons NC @10:30am
Posta vs Weyonje @12:30pm
Uganda X Luweero NC vs NIC @2:30pm
UPDF NC vs KCCA NC @4:30pm.
Closing match day fixtures:
Saturday 16th January 2021
Uganda X Luweero vs Posta 
KBK NC vs UPDF 
Weyonje NC vs UCU
Prisons NC vs KCCA NC
NIC vs Police NC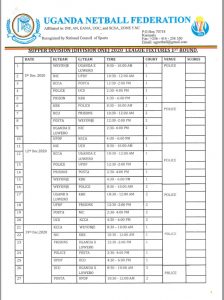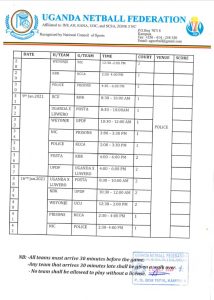 About Author