Masaza Cup: Mawogola, Butambala Bounce Back to Compete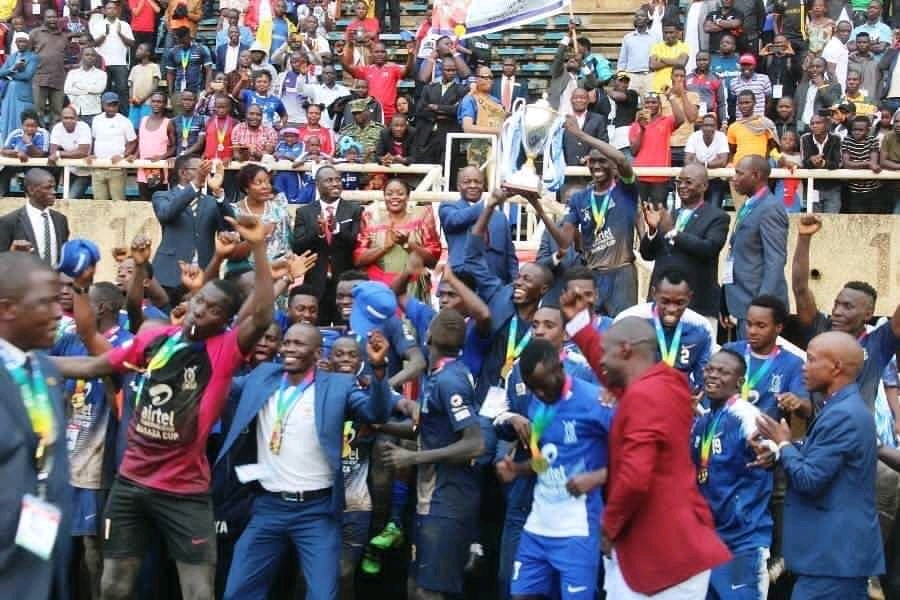 After a strong outcry from the two counties Butambala and Mawogola that were closed out of this year's Masaza Cup edition, finally the organizing committee allowed them in.
After fulfilling the required conditions, including footing costs of a meeting with the organizing committee, the three teams join the already confirmed 15 for the championship.
The above teams (Mawogola, Butambala, Bussujju) failed to turn up for a preparations meeting held on 9th November 2020 at Bulange in Kampala which automatically had disqualified them out of the tournament.
However, Bussujju didn't show up in this special meeting but the organizing committee chairman Hajji Sulaiman Ssejengo confirmed being in touch with them.
The tourney's draws where held on 9th November 2020. The three teams will be pooled to different groups after confirmatory letters are received.
The tournament launch is slated on 17th November at Bulange Gardens. All equipment to be used in the championship will be distributed on the same day.
Due to COVID-19, all players and officials will under go a mandatory test exercise before kick off of the tournament.
All teams shall register only 16 players and four officials. All games are to be played at FUFA Technical Center, Njeru.
Buganda Kingdom will settle all costs of COVID-19 testing, registration, accommodation, feeding and transporting teams to Njeru camp.
The tourney is expected to start on 12th December 2020 Bulemezi is expected to play the opening game against any opponent to be declared by the organizing committee.
Full list of Groups
BUTIKIRO
1. Bulemezi
2. Ssingo
3. Bululi
4.
BULANGE
1. Busiro
2. Buvuma
3. Buwekula
4. Kyagwe
MASENGERE
1. Kyadondo
2. Bugerere
3. Kkooki
4. Mawokota
MUGANZIRWAZZA
1. Buddu
2. Ssese
3. Gomba
4. Kabula
About Author