No more covering sports events at legends – Sports journalists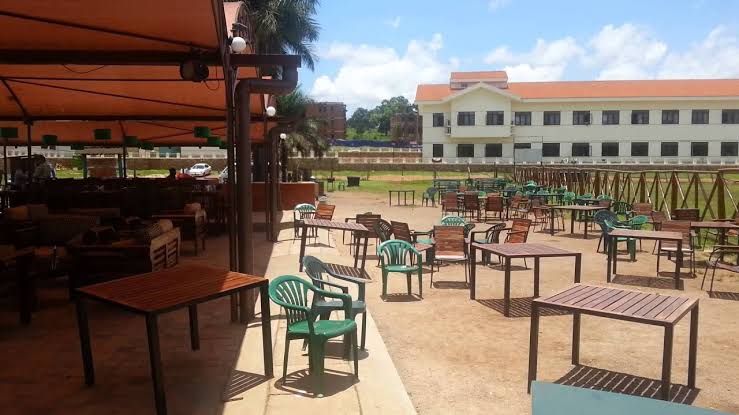 Numerous prominent Uganda sports journalists took a bold stand to boycott events at Legends Grounds, a home that play host to different Uganda Rugby premier.
The decision was taken on Saturday, March 20 after they were denied access to the facility so as to cover the National Rugby Premier League by the venue management for reasons best known to them.
The league management of the handed in a list of journalists accredited to cover the game earlier to the management of Legends but in a turn of events, they were all denied access to the facility.
Speaking outside Legends, Sanyu FM Sports Presenter and Football256 CEO on the behalf of other journalists Clive Kyazze narrated the events claiming that it is not the first time it is happening.
"As usual, we have come to Legends to cover the National Rugby Premier League but as journalists, we have been blocked by the management of Legends that we should not access the venue for reasons best known to them. Kyazze said in a video.
"This is something that has been going on for a while and we have come to a point where we can not take it anymore and decided that as Sports journalists, with my colleagues here and others out there, I urge you to come and join the campaign as we are not covering anymore sports events at Legends again. Let it be a press conference happening at any time, we have made up our minds and we are not going to cover it at Legends again."
Kyazze has gone on to advise corporate bodies to opt for other venues in case they require coverage from Sports journalists.
"I call upon the corporate world that in case you are going to host an event at Legends again and expect Sports journalists to cover it, we ate not going to come and cover it and if you want your events to be covered, take them so where else apart from Legends.
"This is a decision we have taken as Sports Journalists and we are going to stand by it until the management of Legends comes out and apologizes to us and change the way they treat journalists who come to cover sporting events at Legends."
Other journalists who were denied access to cover Saturday's Rugby action included Elvis Ssenono of the Daily Monitor, Head of Sports at Nation Media-Ismail Dhakaba Kigongo, Vision Group's Silivano Kibuka, Raul Kanyike among others.
It is understood that the act of stopping journalists from accessing the venue has been going on for a while at Legends and it comes as no surprise that it has come to this.
Much of the content in this article is attributed to the-SportsNation website.
Authored by Shaban Lubega.
About Author