Nasser, Mangat pick crucial ARC points as Patel bags second win.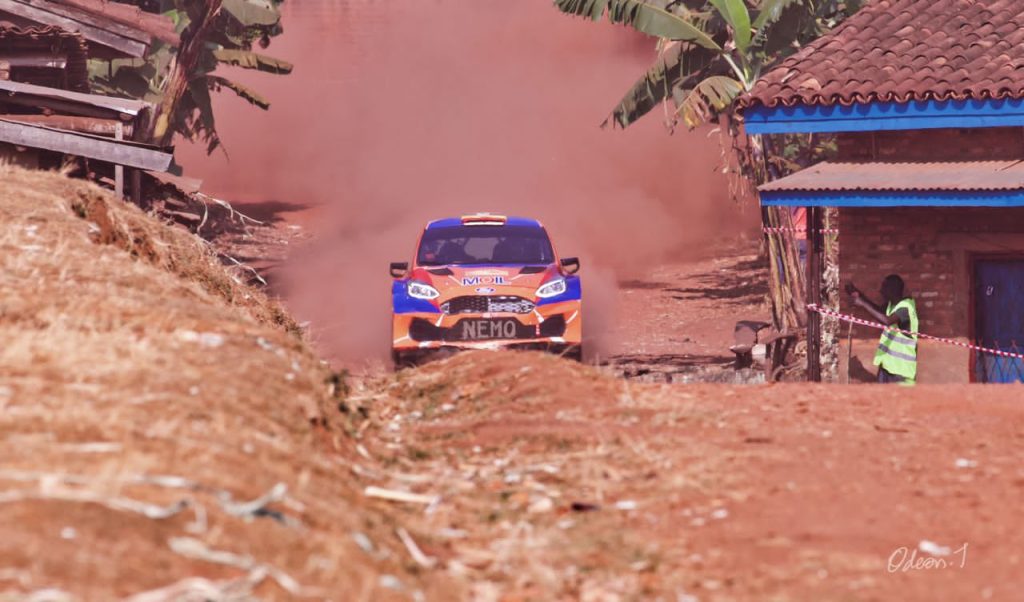 Moil-sponsored Yasin Nasser in one Stage
ARC standings after Burundi:
1.Yasin Nasser 78
2. Jas Mangat 63
3.Karan Patel 60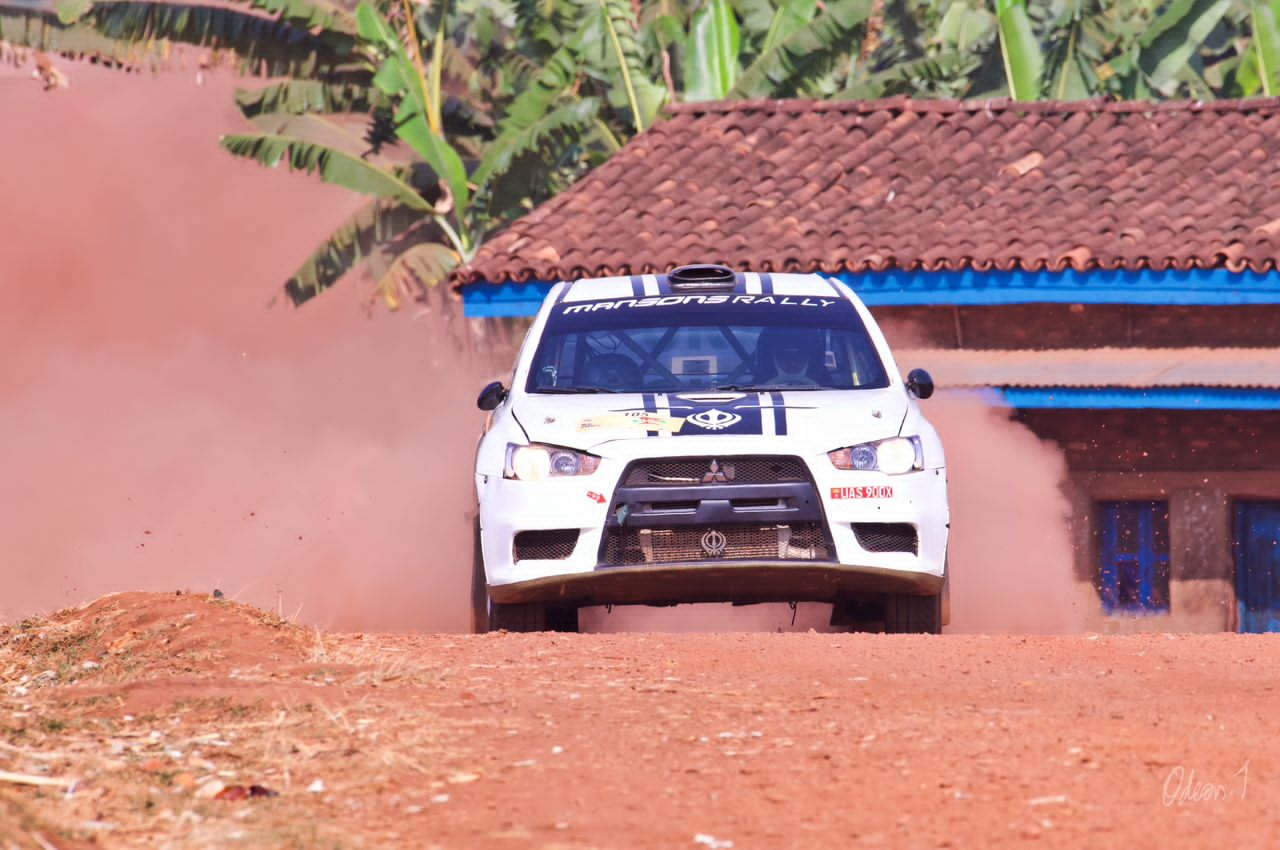 Jas Mangat
UGANDAN crews of Yasin Nasser and Jas Mangat picked crucial African Rally championship points at Rallye International du Burundi, to keep a top of 2023 African championship.
The duo finishes second and third behind event winner Kenya's Karan Patel, to hold the 1-2 ARC lead of 78 and 63 points respectively.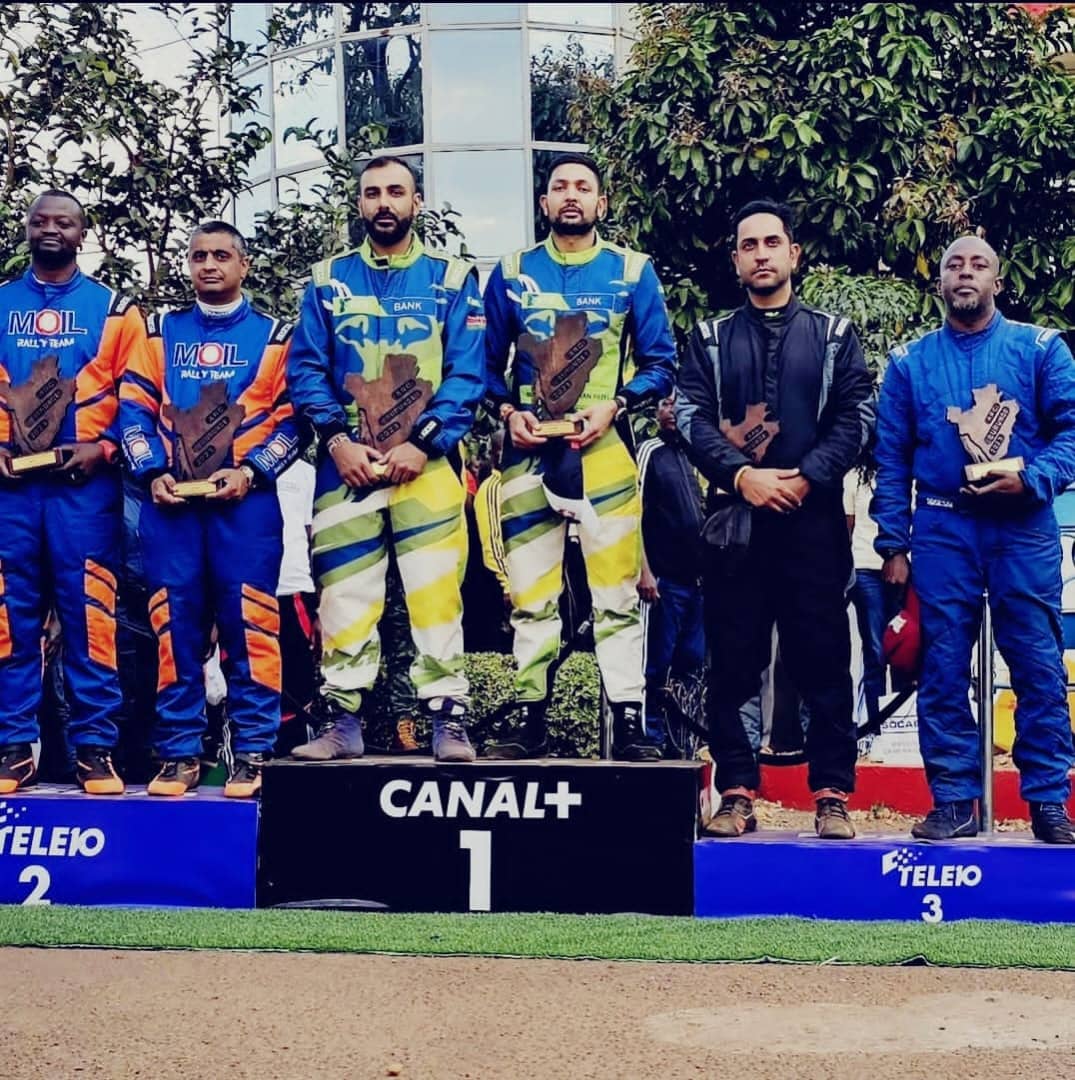 Podium: L-R Nasser, Patel and Mangat
Patel bagging his second ARC win now lies third with 60 points,posted event's fastest time of one hour 44 minutes 44.3seconds.
Patel won Equator rally that was held in Voi,Kenya, decided to miss Pearl of Africa uganda rally,a decision he regrets to now as the championship has started taking shape with three events left.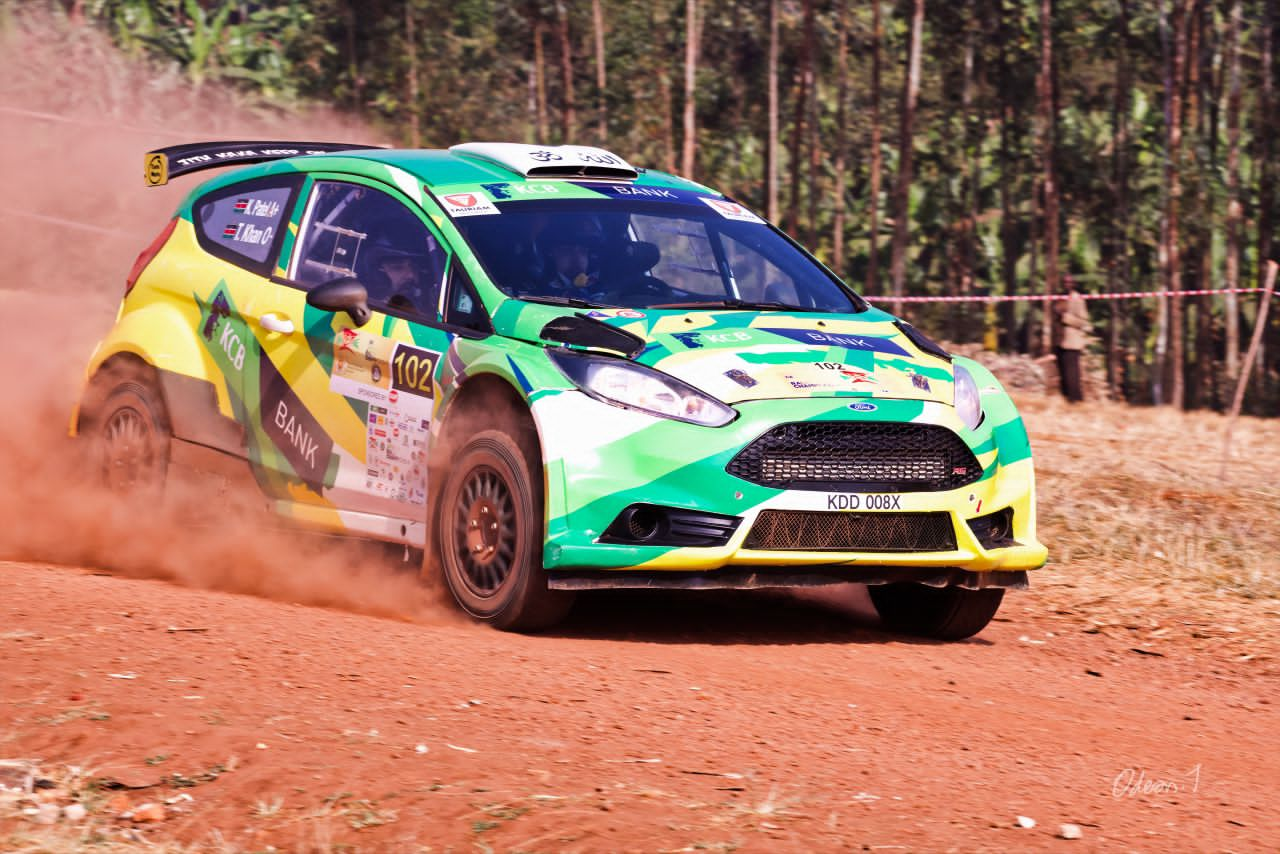 Karan Patel pushing
Another surviving crew of Innocent Bwamiki navigated by Hamza Lwanga in Mitsubishi Evo9, who after rolling in stage7 on Saturday, managed to cross event final flying finish line on Sunday, to bag themselves 24 points for ARC2 contention, 19points for the ARC.
Bwamiki's car after rolling on Saturday
Tanzania's Prince Charles Nyerere joined the ARC contention with Burundi Rally finished fifth after experiencing car differential and clutch problems.
Home boy Valery Bukera in a Subaru N12 commanded the home pack, posting fatest run time of one hour 49minutes,05.9seconds.
Next ARC border stop is Rwanda, next month.
About Author