Muhangi's advocacy for the return of boxing to USSSA menu card is a step back to lost glory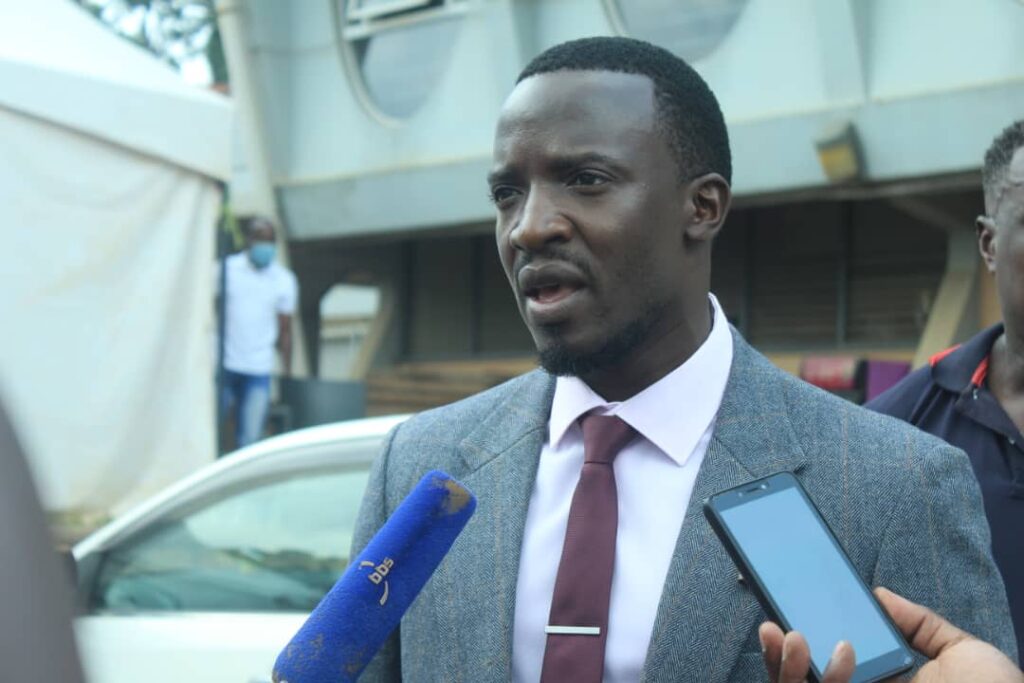 During the recent Uganda Secondary Schools Sports Associations (USSSA) general assembly, Uganda Boxing Federation (UBF) boss Moses Muhangi continued his advocacy for the return of boxing to the menu card of National schools championships.
The assembly that attracted different stakeholders who included different sports federation administrators, Ministry of Education and Sports, National Council of Sports officials and USSSA delegates was held on Friday 21 January 2022 at Old Kampala Secondary School in Kampala
"Boxing is being left behind because we lack a platform for young stars. A sports discipline can not grow without enough grassroots tournaments that nurture, groom and develop athletes. History tells it all, schools are Uganda's talent breeding habitats of any sport development," Muhangi said.
Boxing was scrapped off schools calendar on 23rd February 2009 by the then Commissioner for Physical Education and Sports to the Ministry of Education and sports Dan Tamwesigire.
Tumwesigire's poor attitude towards the sport was a big factor why he decided to scrap boxing off the schools calendar until he would be guaranteed that the sport had no side effects on students.
Tumwesigire also suggested that safety measures should be taken care of in boxing since the sport involved punching the head.
The then Uganda Amateur Boxing Federation (UABF), currently UBF, had national schools championships as part of their calendar where School children also participate in the UABF junior and cadet championships annually.
How far has UBF current leadership gone and failed.
After his election as the Uganda Boxing Federation (UBF) president on 20th January 2018, Moses Muhangi has in the previous four years of his term carried a heavy cross on his shoulders to stabilize, harmonize and repair the faded image of boxing in the country.
However, at the back of his mind was grassroot structure as the back-bone of the sport developing young stars right from schools at a tender age.
Being a very popular sport in schools, the inter-schools boxing championships back in the days was the bedrock for many Uganda elite boxers climbing through higher ranks.
Schools like Kololo High, City High, Kololo SS among others were pre-eminent breeding habitats for the sport.
However, the endless administration wrangles, in house fights and poor administration at Uganda Boxing Federation (UBF) had left the game on its knees literally with no schools events.
In 2018 the then newly elected UBF president Moses Muhangi revived the Inter-Schools championship with his very first championship held at National Library grounds at Buganda road in Kampala. Bweyogerere High School emerged the eventual winners.
It an evident sign of rejuvenation judging from the last two years (2018 and 2019 that boxing was steadily finding its feet in schools as a grass route step for a crop of new young stars in the sport.
Without doubt, basing on the increased number of boxers and schools in the 2nd edition (2019) was testament and a good step for a bright futurebof Uganda boxing.
The number of boxers in the 2nd edition held at Lugogo Indoor Stadium improved from 110 that participated in 2018 to 481 as also the number of schools increased from 10 to 27.
The Inter-Schools championship was an nurtured, groomed and gave exposure to different boxers like Godfrey Nyakana Amooti (Kololo High School), Justine Jjuuko, Sharif Bogere among others.
About Author