Motorsport: Lwakataka tightens grips on NRC title contention.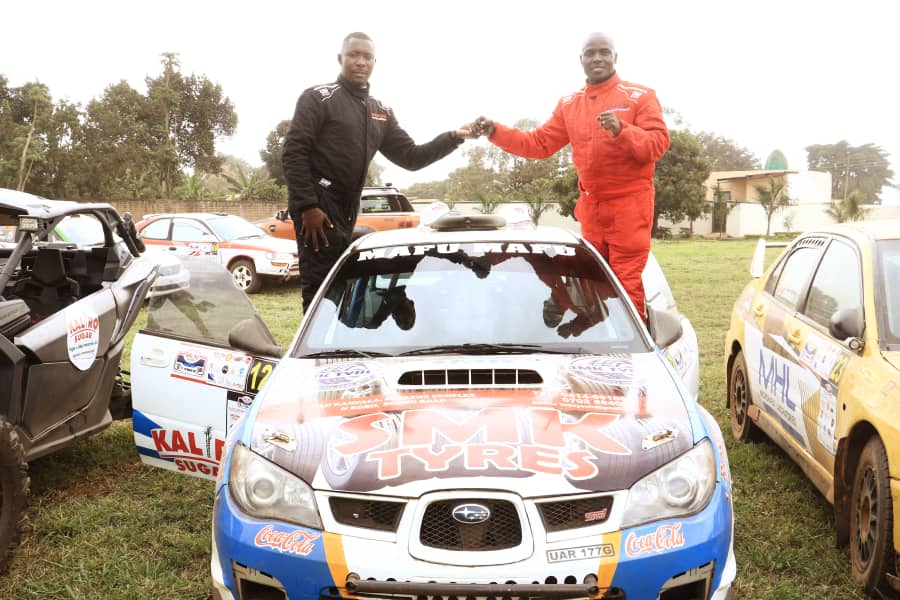 EMC Kaliro rally Event winners Ponsiano Lwakataka and navigator,Paul Musaazi celebrate their victory. (photo by Innocent Mutaawe)
Story by Frank Kaheesi
NRC standings after Round 2:
1. P.Lwakataka 200
2.Aine Sodo 110
3.F.Busulwa 80
4.H.Alwi 70
5.A.Blick Jnr 70
Motormouthed Motorsport speedster Ponsiano Lwakataka, says he's looking forward to the prestigious Pearl of Africa rally to cement his third career title dreams.
After winning 2022 Kakiro Sugar EMC rally, the two-time National Rally champion believes, a podium finish 1-2-3 at the forthcoming Pearl of Africa rally, will automatically cultivate his third title dreams to becoming reality.
" I only need to get good points from the Pearl of Africa rally like for second, third or forth positions, then the title will be mine to loose.
I'm confident, I will get the points having tasted same in 2011," confidently Lwakataka stated.
Lwakataka who currently leads the championship with 200 points added, after picking crucial points from the recent prematurely ended EMC Kaliro rally, will target finishing in the top six for rest of the events on calendar to win the prestigious national crown.
Aine Sodo who managed to finish sixth in the Kaliro Sugar rally lies second with 110 points, a 90 points different between him and 1st placed Lwakataka.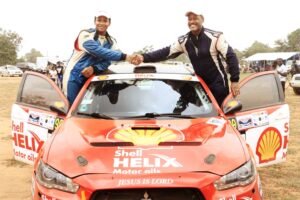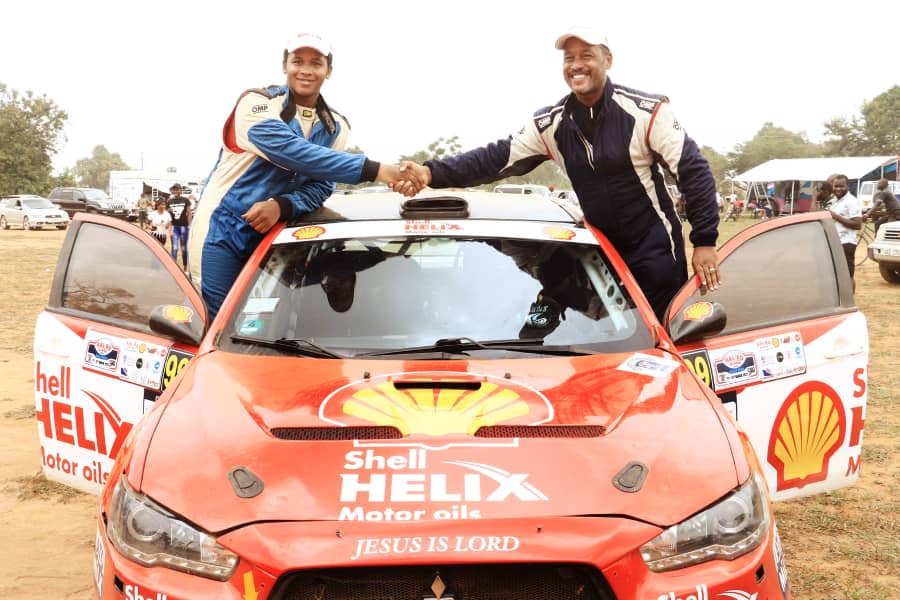 Photo by Innocent Mutaawe
Lying third on the grid with 70 is Hassan Alwi who made his first outing this season, tying with Arthur Blick Jnr who managed a third place finish after dropping out of first NRC round in Mbarara.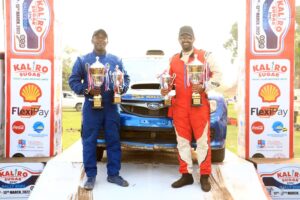 Photo by Innocent Mutaawe
Still struggling after the season rolling, is the Shell- sponsored crew of Ronald Ssebuguzi and Anthony Mugambwa, who have dropped out back to back due to mechanical hitches.
Next event on block is Pearl of Africa rally slated for 6th-8th May 2022, and it's set to attract Africa's best, as it will be third on the continental championship after Kenya's Equator rally running in April.
About Author