Buddo SS successfully defend Nsangi zone football and netball trophies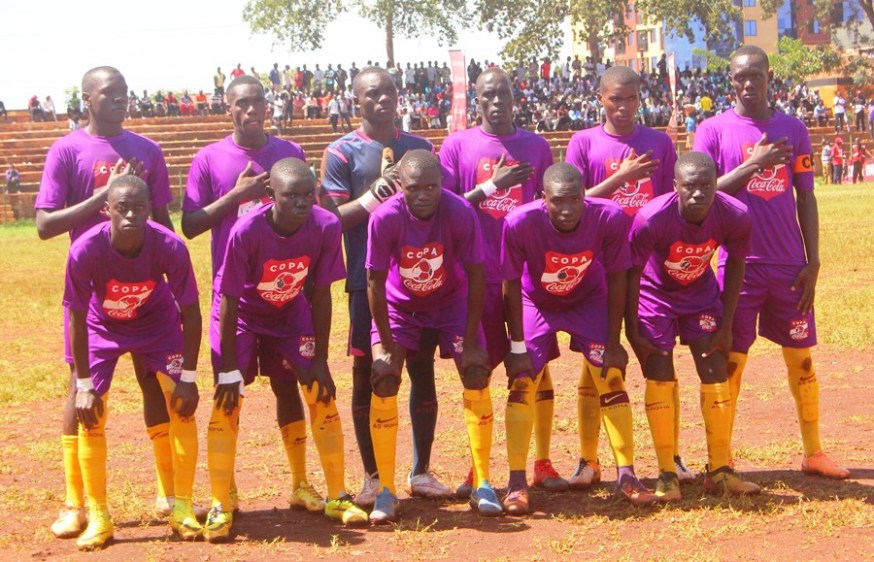 Buddo Secondary School climaxed the Nsangi USSSA Fresh Diary games and boys football with flying colors, successfully defending the netball and football boys trophies.
In boys football, the 2018 Copa Coca-Cola and FEASSSA champions thumped counterparts Madinah Islamic 4-1 to enjoy the day's victory.
Buddo scored through forward Innocent Ronald, Yusuf Ssebumpeenje, Aruop Marcello and an own goal to silence Madinah Islamic in the final.
In the semi-finals, Buddo stunned Bukland 10-0 to whilst Madinah Islamic beat St. Marios 3-0 to reach final.
In the process, Buddo SS scored 39 goals against one in seven games.
Buddo's forward Innocent Ronald was the zone's top goal scorer with 13 goals.
The Nsangi zonal games that started on 9th March 2022 attracted 15 schools participating in boys football, three in girls football and 11 in netball.
In netball, Buddo SS beat Madinah Islamic 27-17 to defend the championship, whilst Wakiso Hill School won girl football trophy.
Buddo SS, Madinah Islamic and Hana International schools played host to this year's Nsangi schools zonal football tournaments.
Boys football finalists Buddo SS and Madinah, Buddo SS and Madinah (netball) and Wakiso Hill qualified for Wakiso district National qualifiers.
Wakiso Regional Basketball National qualifiers will be played from 17th -18th March 2022 at Buddo SS.
Whilst football is to be held from 22nd – 26th March 2022 at Mwererwe.
About Author