Morocco 2023 IFS: St. Noa Girls beat UCU Lady Cardinals in a friendly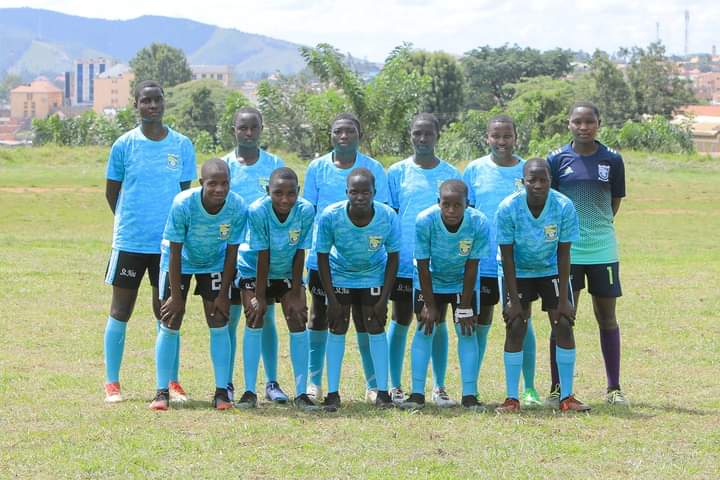 Morocco 20233 IFS: Uganda representatives St. Noa Girls beat UCU Lady Cardinals in a friendly
Substitute Imelda converted from a penalty mark to inspire St. Noa Girls Secondary School-Zana to a 1-0 win over UCU Lady Cardinals.
The practice match was held on Wednesday, 19th 2023 at Philip Omondi Stadium in Lugogo, Kampala.
The Zana based side will represent Uganda and East Africa at the forthcoming International Schools Federation championship in Morocco.
Kibuli SS and Amus College Bukedea will also be at the tournament in boys football.
The East African Secondary Schools Sports Association (FEASSSA) reigning champions St Noa Girls Secondary School-Zana team (Uganda) were drawn in pool D alongside host Morocco, Chile and England.
Group A has Germany, Nigeria China, Gambia and TPE.
Group B is comprised of France, China 2, Ukraine Guinea and Bulgaria.
Morocco 's second side, KGZ, Mali Brazil and Mexico form group C.
Meanwhile, boys football representatives Kibuli S.S was drawn in group E alongside Qatar, China 1 and Cote d'Ivoire.
Whilst, Amus was pooled in in group A with Europe's (France), South America (Chile 2) and Asia (Nepal).
The tournament will be held in Morocco between 22nd and 31st July 2023.
How teams lined up
St. Noa
Lilian Nakirya, Zainabu Bulungi, Esperense Haboimana, Farida Namirimu, Harriet Angopa, Moreen Kitiimbo, Sarah Bibirye, Stefi Mutoni, Joweria Nagadya, Mary Augi, Peace Olga
UCU Lady Cardinals
Hadijjah Nalongo, Phiona Atimaku, Moreen Mukisa, Bridget Nabisaalu, Aloyo, Katie Nakiridde, Sandra Kisakye, Nabaggala, Sharon Naddunga,
About Author