Masaza Cup: Champions Bulemezi Pitted in Butikiro as Masaza Cup Draws Held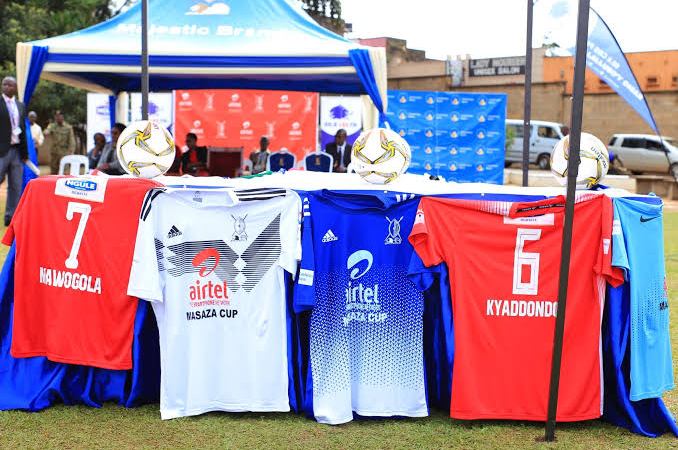 The 2020 Masaza Cup preparations are under way as the group draws held today, 9th November at Bulange in Kampala.
The 2019 and 2012 champions Bulemezi are pooled in Butikiro group along side Ssingo, Bululi and late comer one who is expected to confirm participation soon.
This year's edition is likely to attract only sixteen (16) counties out of 18 as a way to minimize resources and keep the SOPs as set by government.
Butambala, Mawogola and Bussujju are the three counties likely to miss on this year's edition having missed on the preparation meeting held today.
The tournament launch is slated on 17th November at Bulange Gardens. All equipment to be used in the championship will be distributed on the same day.
Due to COVID-19, all players and officials will under go a mandatory test exercise before kick off of the tournament.
Teams shall register only 16 players and four officials.
The organizing committee decided that all games are to be played at FUFA Technical Center, Njeru.
Buganda Kingdom will settle all costs of COVID-19 testing, accommodation, feeding and transporting teams to Njeru camp.
The tourney is expected to start on 12th December 2020 Bulemezi is expected to play the opening game against any opponent to be declared by the organizing committee.
Full list of Groups
BUTIKIRO
1. Bulemezi
2. Ssingo
3. Bululi
4.
BULANGE
1. Busiro
2. Buvuma
3. Buwekula
4. Kyagwe
MASENGERE
1. Kyadondo
2. Bugerere
3. Kkooki
4. Mawokota
MUGANZIRWAZZA
1. Buddu
2. Ssese
3. Gomba
4. Kabula
About Author