Masaza Cup 2020: Hussein Senoga, Brian Omirambe Score as Busujju, Kyaggwe Share Spoils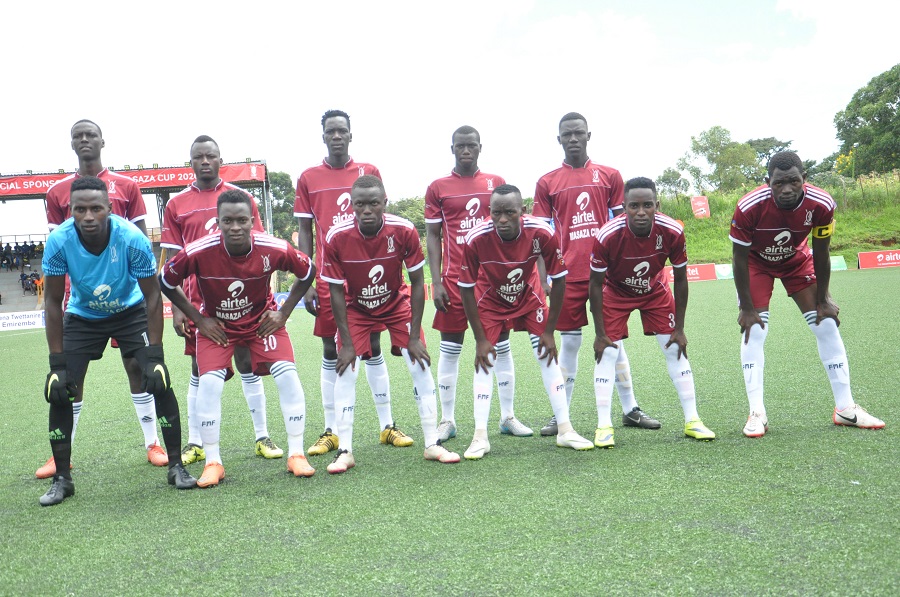 Kyaggwe and youthful Busujju share spoils as the two met on on Friday 1st January 2021 at FUFA Technical Center in Njeru in the ongoing Masaza Cup tourney.
Hussein Senoga's 53rd minutes strike sent Kyaggwe into the lead before Brian Omirambe equalized for the resilient Busujju youths in 89th minute of play.
Kyaggwe Set off the Mark With a Slim 2-1 win Against Buvuma on Wednesday 30th December 2020.
In their opener, Kyaggwe lost 2-1 to 2012 finalists Buwekula before setting off the mark in the second against helpless Buvuma with a slim 2-1 victory.
The draw earns Busujju a first point in this year's edition following a 2-1 defeat against 2019 finalists and Bulange group leaders Busiro.
Two teams will qualify from Bulange group for the quarter finals to join the likes of Bulemeezi and Mawogola who made the grade from Butikiro group.
Kyaggwe Start list.
Watimon Florence(GK), Waako Ivan, Senteza Apollo, Mayombwe Gerald, Wanyama Allan, Ssentongo Akibaru, Buga Moses, Obele Ronald, Esele Lazarus, Senoga Hussein, Bithum Ronald.
Substitutes.
Lubanga Lawrence, Wogute James, Muzuni Brian, Jangeyange Isaac, Kisejja Alex.
Coach: Hussein Mbalangu
Busujju Start List
Kalule Henry (GK), Otunnu Stuart, Alijuna Bernard, Kasozi Samson, Bugembe Issa,Irinimbabazi Ivan, Kiberu Isaac, Ssebuffu Manfred M, Kakande Shafic, Omirambe Brian, Ssaka Fahim.
Substitutes.
Bukenya Benon, Kaye Ronald, Ndifuna Bernard, Witaikire Raymond M
Head Coach: Mulindwa Frank
About Author