KAJUFA Beefs Up Its Executive Committee In Recent Reshuffle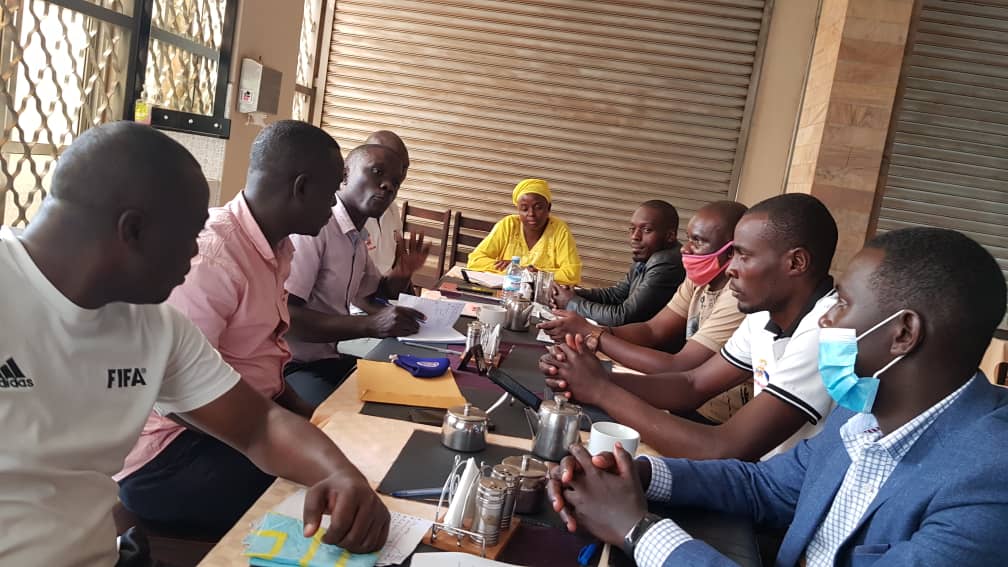 By: Mbuga Swaibu
Kampala Junior Football Association (KAJUFA) appointed three new Executive members in reshuffle meeting held at Kenendia Hotel, Katwe on Wednesday 19th, August.

The new additions are Roberts Kiwanuka the director Rays of Grace Academy, Kiyemba Bart Muhammad from Pro Way Soccer Academy and Nakiguli Cissy from Kisubi Mapeera.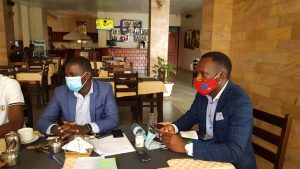 "To beef up the Executive was done for the betterment of the Umbrella (KAJUFA) and develop the beautiful game, Football." Stated Ms Sarah Birungi, the Chairperson of Association.
The appointment, which was made by Committee in presence of Uganda Youth Football Association officials is for two years and started with immediate effect.
The three members added didn't replace any current executive members, meaning that the executive will have an increase of three more members.
In the reshuffle meeting, Mukasa Naphtali was appointed the new General Secretary replacing Barnabas Ssebuyungo.
UYFA officials who presided over the appointment were Shafick Kigongo the General Secretary and Mansoor Kabugo the Vice Chairman Technical.
"Governance is one the strategical plans for any association to register with our Parent body (FUFA) so beefing up their executive will help them." Said Shafick Kigongo, General Secretary UYFA.
About KAJUFA
KAJUFA is an acronym standing for Kampala Junior Football Association that was initiated in 2002 by youth football coaches in and around Kampala with an aim of bringing the Youths together for a one goal cause during the long holidays out of school.
KAJUFA was a replacement of an interesting youth tournament in Kampala by then entitled 'KIN' kids in Need played at Nakivubo Blue Primary School and Kyaggwe Road respectively with the likes of Nakivubo youth, MTN, Namasuba Juventus, Makindye Juventus, KJT, Dangers Boys, African Tigers, Zebra and Confident Masters
EXECUTIVE COMMITTEE 2020/2022
1. Chairperson Ms. Sarah Birungi
2. Vice Administration Mr. Lubega Robert
3. Vice Technical Mr. Sewali Ivan
4. General Secretary Mr. Mukasa Naphtali
5. Welfare Secretary Mr. Tugume Robert
6. Public Relations Officer Mr. Wafula Edgar
7. Executive Member Mr. Kiyemba Muhammad B
8. Executive Member M/s Nakiguli Cissy Member
9. Executive Member Mr. Kiwanuka Robert
Recent Leaders
1- Interim Chairman- Duncan Bogere (2002-2003)
2- Kigongo Farouk (2003-2006)
3- Sserumaga Peter (2007-2012)
5- PR.Kibuuka Sam (2012-2014)
6- Mike Sulaiman Mutyaba (1/2 2014)
7- Lubega Robert (2014-2017) Interim
8- Kabugo Mansoor 2018 – 2019
9- Birungi Sarah 2019- To date (Interim)
About Author