Hooliganism: Paidha Black Angels slapped heavy fines and ordered to play four games out of Zombo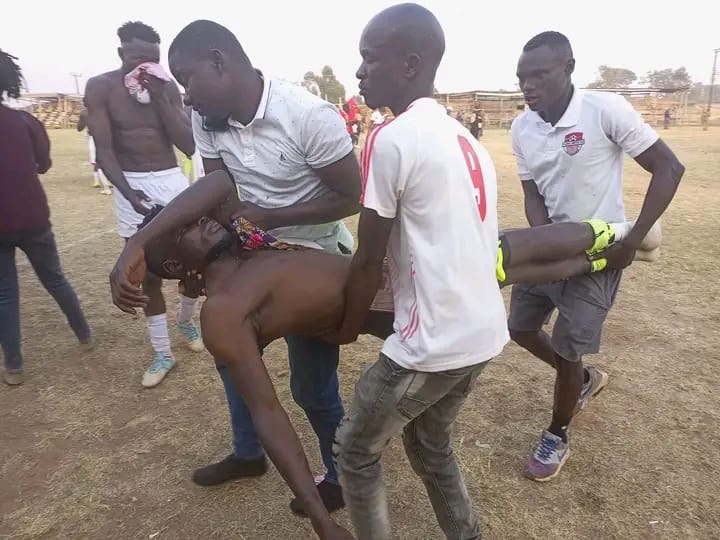 Former Uganda League side Paidha Black Angels will host their next four games away from Zombo District in Maracha due to misconduct and hooliganism.
This comes after a match they played against Paidha United on Sunday 12th February at Bar Okoro Stadium in Zombo ended prematurely due to fightings.
They will also pay a fine of one million Uganda Shillings (UGX  1,000,000) and their CEO Bakis Yahaya shall also pay a fine of UGX  200,000/= not later then 28th February.
This was part of the verdict from the West Nile Football Associations Competitions Disciplinary Panel,
"The CEO of Paidha Black Angels is fined 500,000/= payable to the region's bank account not later than 28th February 2023."
"The head coach of Paidha United is fined for unsporting behavior 200,000/= payable to the region's bank account not later than 28th February 2023."
"Paidha Black Angels loses the match in question by forfeiture."
"Paidha Black Angels will host their next four home games in Maracha District at an already approved venue and games shall be played behind closed doors."
"Paidha Black Angels is fined 1,000,000/= payable to the region's bank account not later than 28th February 2023."
"All the parties involved have the right to appeal within seven days of receiving the verdict."
Paidha Black Angels fans stormed the pitch after Paidha United had controversially scored through James Tekakwo