Hema joins URA FC as beverage partner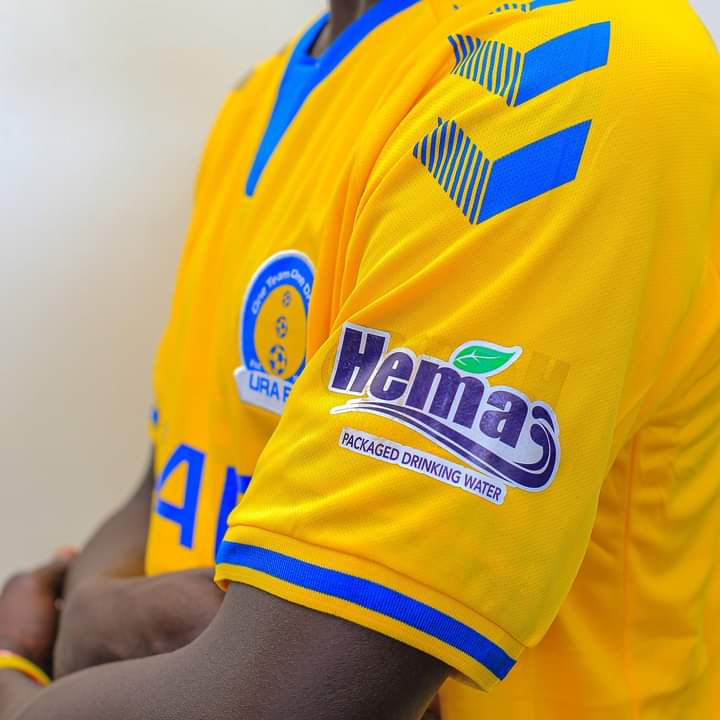 URA FC has officially entered a Memorandum of understanding with Hema Beverages, through its flagship brand Hema Water and the two signed a two-year deal.
This deal, which promises to change the outlook of the club in terms of partnerships, but also pave the way for more, was made public knowledge at the URA Headquarters.
The function held on Tuesday, January 11th, 2022.
According to URA FC CEO Henry Mayeku the deal will help URA FC to achieve a lot as a club going forward.
"This partnership will help us achieve a lot as a club going forward. We as a club are committed to working hand in hand with various organisations and having Hema Water on board speaks directly to this," Mayeku said.
URA FC will have their jersey sleeves having the Hema Water logo starting the next round of the league and other Cup competitions except for CAF competitions.
Hema Water was sponsoring URAFC between the period of 2015 to 2017, but after the expiry of the deal, it was not renewed.
About Author