FWSL: She Corporates edge Lady Doves to move atop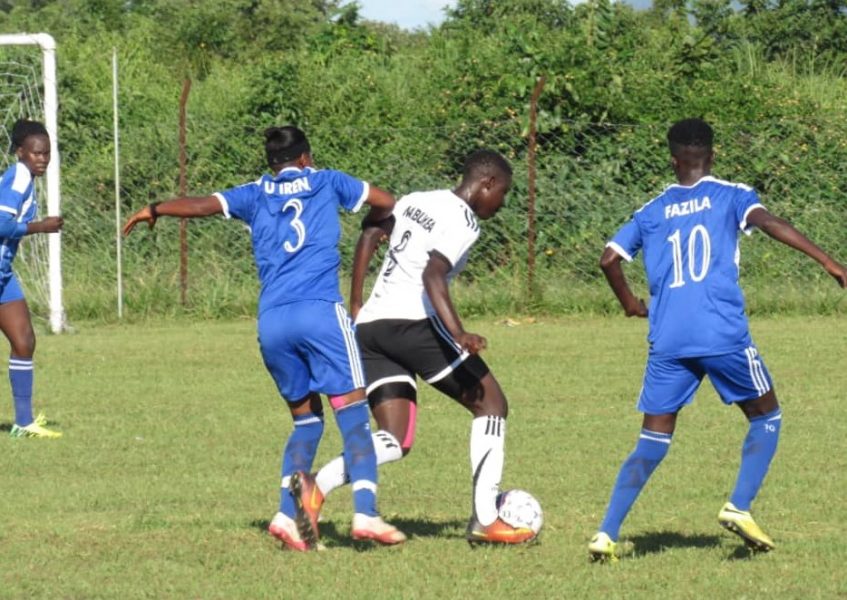 She Corporates FC have continued with their top form this season following a 2-1 victory against Lady Doves FC in the game played on Saturday evening at MUBS Arena.
Ikwaput Fazila opened the scores in the 15th minute of the game to put Lady Doves FC in the driving seat.
However, he strike was canceled out by Ronah Nantege in the 47th minute to make it 1-1.
Phiona Nabbumba then rescued all the three points with a 74th minute strike for She Corporates.
Following this game, She Corporates moved on the top of the table with 10 points from four games played while Lady Doves FC remains on the bottom of the table with one point from four games played so far.
Elsewhere, Olila High School won 1-0 against She Maroons at Soroti Stadium courtesy of Grace Aluka's strike.
Olila High School is now third on the log with six points while She Maroons is now ninth with just one point from four games played so far.
Action will continue on Sunday February 27th with FC Tooro Queens taking on UCU Lady Cardinals at Buhinga Stadium.