FWSL: Kawempe, Uganda Martyrs battle for third place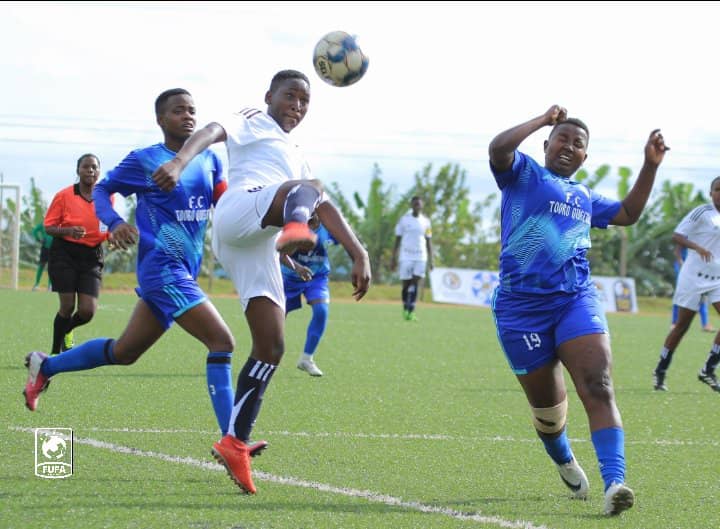 After semi-final drop, Uganda's women football giants Kawempe Muslim Ladies FC and Uganda Martyrs Lubaga Women Football Club are to face off this morning in a classification tie of Women Super League.
The four time champions Kawempe Muslim Ladies lost the semi-final battle 1-0 to the 2019 finalist Lady Doves FC, thanks to a Reticia Nabbosa long range strike.
In the same trace, Uganda Martyrs Lubaga Women Football Club conceded a bloody nose to holders UCU Lady Cardinals 1-0. Ugandan born and South Sudan's forward Jawuharah Nabagala scored UCU's goal to send her side into the second consecutive final.
The two sides met in group this season. Uganda Martyrs won the tie 1-0 as both sides finished on nine points. Goals difference advantage saw Kawempe lead the group.
In their group stages 0-1 victory, Uganda Martyrs LWFC skipper Gloria Namugerwa scored a first half goal to separate the two sides.
Kawempe missed the two key players, Asia Nakibuka and Stella Musibikain their semi-final defeat against Doves due to exams, however, the two are back.
Two of Uganda Martyrs key players Anitah Namata and Spencer Nakacwa are former Kawempe players and the duo play an integral role for the Lubaga based side.
About Author