FUFA is non Legit and a Group of Thugs – Sulaiman Kiwanuka Rants as he Announces Exit From Football Administration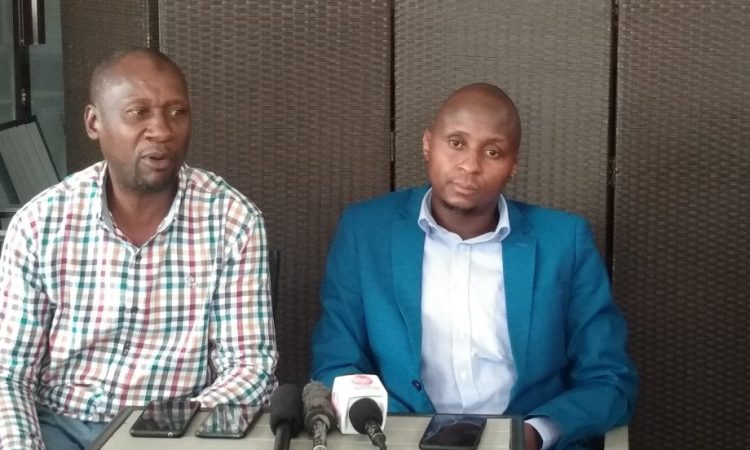 Sulaiman Kiwanuka, the president of Kampala regional side Spartans FC announced his resignation from Uganda football on Monday 8th February 2021 in a press conference at Below 32 Restaurant in Munyonyo.
It all started last week when FUFA made a post on their official facebook page slapping Kiwanuka Sh1M fine for what they termed as defamatory statements and for failure to cooperate with the adjudicatory chamber of the ethics committee.
Kiwanuka has had a sour relationship with FUFA on many occasions, one being the controversial transfer of his Spartans' player Isaac Ogwang to SC Villa which re-echoed his side's unlawful demotion from the Kampala regional league to the 5th division and the mysterious loss of his player Umar Kyebatala to Vipers SC.
"FUFA is a group of thugs who are very arrogant and non legit. The institution has become a property of individuals and everything there is a mess". Kiwanuka
"I have been tormented on different occasions but they will always come out to try and show a good picture to the public through the falsehood of their media propagandists to clear their image.
The officials in Mengo have frustrated me on different occasions just like they forced out the Nalubaale FC owner Abdu-Karim Njubi and the club now became history.
Many football investors like Mujib Kasule, Diana Nyago, Ben Missaga among others have ever gone through this as others are oppressed and suppressed in silence". Kiwanuka added.
Isaac Ogwang was confirmed as SC Villa's new recruit from Spartans on 20th September 2020 and this spacked off the bitter heat since Kiwanuka/Spartans FC didn't approve the transfer and never received a fee for their player.
This prompted Kiwanuka to uploaded proof on his facebook account showing that the player is still contracted with Spartans FC using the FUFA football connect system.
His post worsened his relationship with FUFA who said that it was made without their authorization and hence summoned for violating the football rules.
"I have lost a lot of players in similar circumstances, including the controversial move that saw Umar join the Kitende based Vipers SC.
I'm leaving football, which I thought I could pay back. The game took me to school, got me friends and saw me move places. Investing in football has been the only way to pay it back but now the Federation has kicked me out.
It's a difficult decision taken to leave football to focus on my individual future so that I don't regret spending more money and time in a game where I am not wanted.
I loose nothing if I leave football. Football needs me more than I need it. Am a businessman and I have been here for passion, however, its the players who will be suffering, not me.
My budget has been over Sh100m every year, at Spartans, despite playing in lower divisions. I have been paying our players and using first class equipment, but now the best thing FUFA could do is to send me out of the game."
About Author