"All is set for the 96th FUFA Ordinary Assembly to Take Place", FUFA C.E.O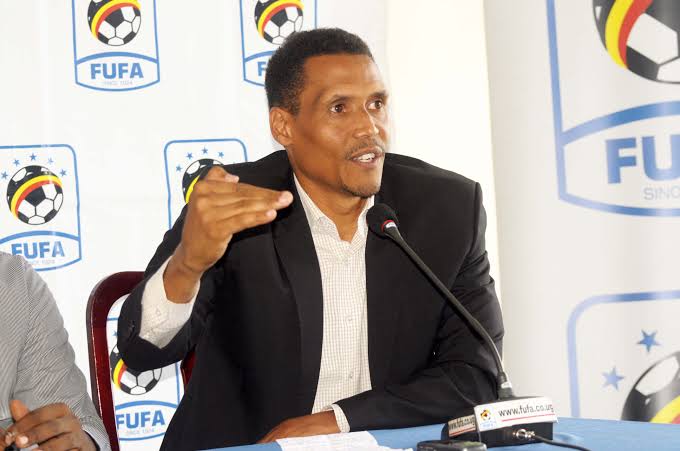 FUFA chief executive officer and former Uganda Cranes and SC. Villa skipper Edgar Watson has confirmed the Federation's readiness to hold the 96th ordinary assembly.

The assembly is scheduled for Saturday, the 17th October 2020 at Silver Spring Hotel in Bugolobi, Kampala.
Edgar Watson confirmed there will be limited attendance as a way of maintaining the standard operating procedures in pursuit to control the spread of COVID-19.
"This time we will be restricted to very few invited guests due to COVID-19. Our chief guest will be the State Minister for sports Hanson Obua with other few invitations to follow". Watson.
State minister for sports Honorable Denis Hanson Obua, representatives from National Council of Sports, Uganda Olympic Committee and the Uganda Premier League will all grace the assembly.
All 34 FUFA Member associations who include the 16 UPL clubs, Big League, 8 Regional league representatives, Women football Association and the 8 Special interest groups are expected to attend.
The UPL board Chairman and all chairmen of the different Regions will be part of the assembly.
Major activities of the day
-Activity report of FUFA will be presented and approved
-Budget for FUFA will be scrutinized and approved.
-New members will be inducted including UPDF and MYDA. The third member who will be promoted to the UPL will be determined after the Big League playoffs.
-Approval of judicial bodies
-Approve and appointing electoral committee for upcoming FUFA elections.
About Author