FSL: Park Futsal Club to miss key players as they hunt for first league Win.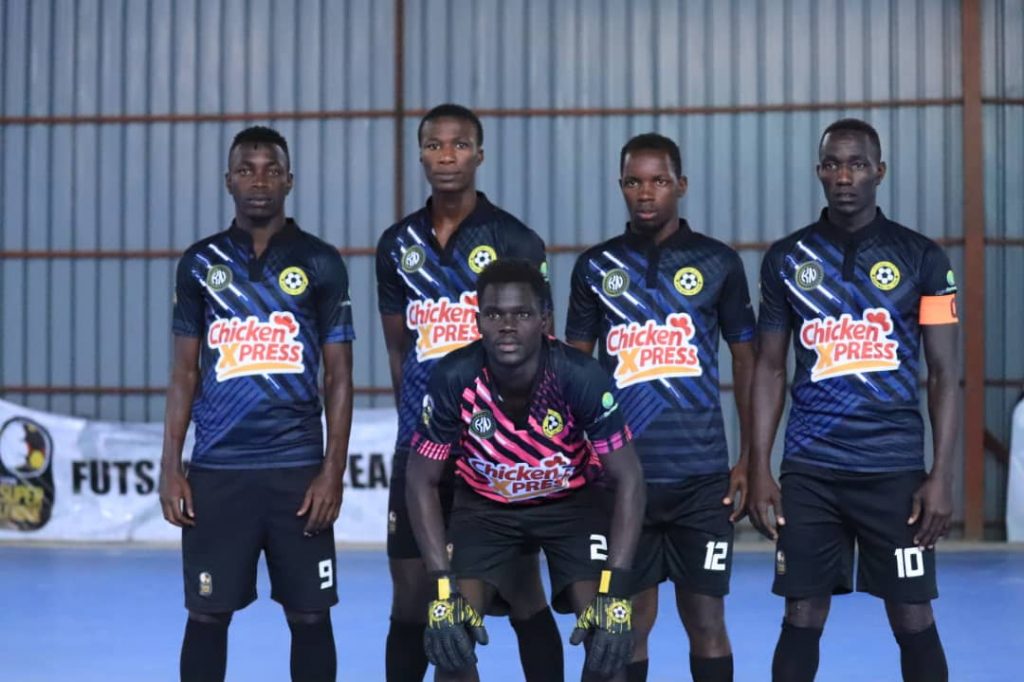 Park Futsal Club tactician Alex Ssegawa decries missing two star players ahead of match day three of Futsal Super League 2020/21 set for Saturday 15th May 2021 at Old Kampala Arena.
Park Futsal Club will face the wounded Yeak Kabowa Futsal Club at 10am. However, the Ssegawa coached side will be without Kevin Obua due to a back injury and Rica Arch Byaruhanga who is currently at national duty with the Sand Cranes in Njeru camp.
"The entire playbook needs a revisit, I know we have the depth to mount a challenge against any team but we're going to miss Kevin Obua (Back injury), Rica Arch Byaruhanga (On National duty with the sand Cranes)." Stated Alex Ssegawa.
"First, we were impressed with the newly laid PVC turf. It affected us and of course we were not impressed with the results as we lost a 4-2 lead to draw 4-4 against Kisenyi. We lost a comfortable 3-1 lead to draw against Synergy, this is very uncharacteristic of Park FC and we hope to start getting back to winning ways"
The gaffer went forward and highlighted about their next game and what they should do to win the game.
"Yeak Kabowa have been in the FSL for some years now. We know they're good and we're not in the business of underestimating opponents if the last two match days have taught us anything. We regards ourselves the underdogs going into match day three and will only strive for victory, God knows we need it" Alex Ssegawa Concluded.
Park Futsal Club have played two games, failed to get maximum points in any game, drawing both, scoring Nine goals conceding nine, sitting third on Victoria Nile group with having two points behind the top leaders Synergy Futsal Club and Kisenyi Futsal Club respectively.
About Author