Fresh Dairy Games: Kitende beat St. Noa to successfully defend basketball title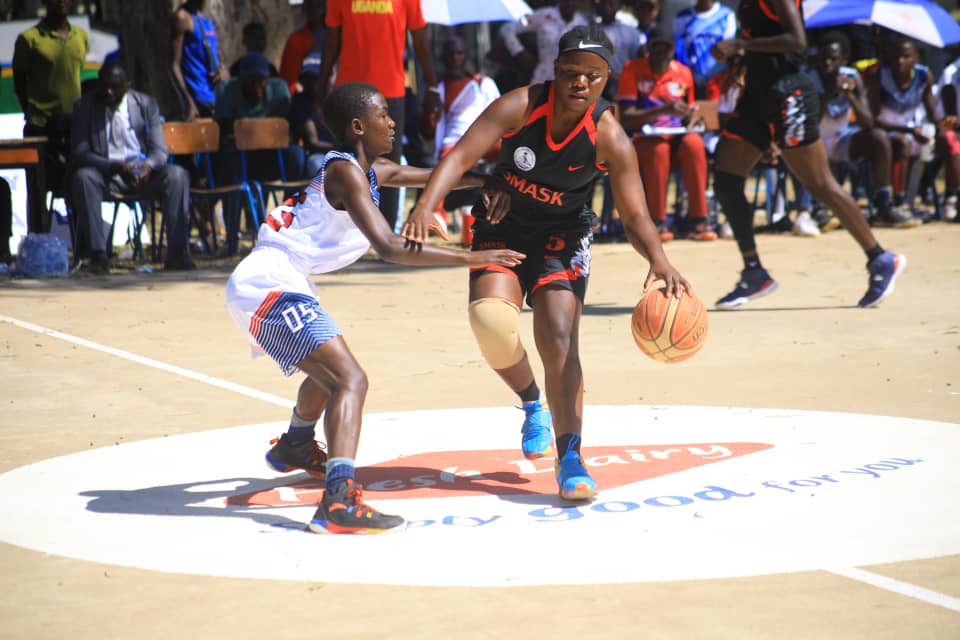 St. Mary's Boarding Secondary School-Kitende have successfully defended the girls basketball title after their 65-50 triumph in the Fresh Dairy Games final in Mbarara.
It was another Wakiso district affair as St Noa Girls Secondary School-Zana and St Mary's Kitende met for the third consecutive time at the national finals.
A fixture characterized by high intensity levels, temper and great technical and tactical approaches, was won hands down by the defending champions in a 15 points difference at Ntare School.
St Noa Girls School  eased past Buddo SS in the semi-finals, with a 68-38 landslide score, 30 points difference margin separating the two sides.
It was another break and score in the quarter finals, for the Zana based side against Naalya S.S
St. Noa won 50-14 to comfortably reach their 4th Semi-final at the national championship, having got their first during the 2018 edition in Nyakasura, Fort-Portal City in Kabalore district.
Their arch rivals St Mary's Boarding Secondary School Kitende beat Nabisunsa by a 12-point margin to win 55-43 in the Semi-final.
Their quarter-final duel was against a youthful Ssaku S.S. the defending champions won by 10 points difference in a 38-28 score
St. Mary's Kitende is both the national and FEASSSA reigning champions.
In their three final meetings, St. Mary's Kitende have come out victorious on all occasions.
The semi finalists at this year's national edition are to represent Uganda at forthcoming FEASSSA GAMES due to August in Huye City of Rwanda.