First Motocross round reeves off in high gear, Miguel Katende proves mightier in 65CC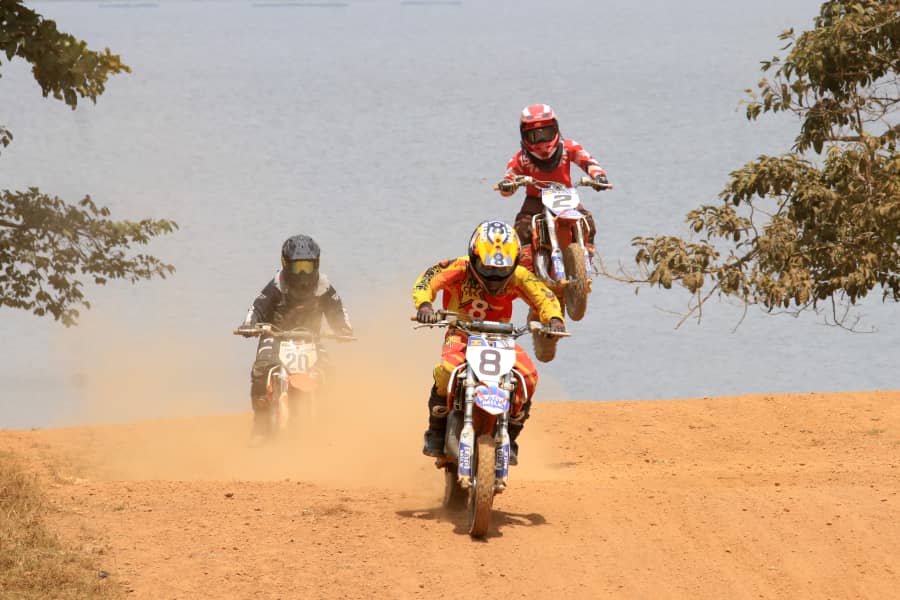 Photo by Innocent Mutaawe -FMU media
The 2022 National Motocross championship revved off in high gears at the hair-raising Victoria Raceway track, Garuga in Wakiso City.
The nail biting race saw great showcase from new breed of young riders in 50CC juniors to the 85 elite classes.
Exciting and eye catching riders included Abigail Katende sister to the Lato milk- sponsored Katende brothers, Filbert Muwonge son to two-time National rally champion Susan Muwonge, Jerome Mubiru and the Katende brothers themselves.
Abigail Katende dominated the 50 junior lady category winning all the three heats capping 60 points.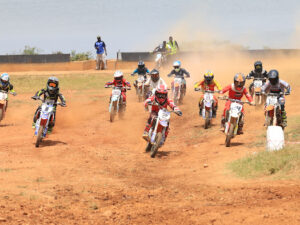 Photo by Innocent Mutaawe – FMU media
Muwonge got his best breath in the last heat when he managed third place, facing off stiff competition from his day's demise Jamairah Makumbi and Ethan James Blick Junior, son to twelve-time National Motocross champion, Arthur Blick Junior.
Makumbi kept a clean score sheet with second overall finish in all three heats for a total 51 points, as Ethan kept his throttle open throughout to win the last heat to gun 50 points, as the class victor won it by 55points.
The lethal Katende brothers entertained fans and kept them on tenterhooks with their high air flying stunts, domination 1-2 positions in 65 class, as Zion Wekesa ended third.
Jerome Mubiru took command of the 85 lite class winning all three heats,as Mubarak Ssenoga trailed him in second place, and Ron Young sealed the podium slot.
As Rahmah Nakachwa, only lady rider in 65 gunned 60 points.
With high blazing performance from their bikes, riders Miguel Katende and Alestair Blick Jnr excited fans when Miguel raced against Veterans gave them a run for their money, and Alestair Blick Jnr giving a head start to pack of riders he was riding against in MX1 category in heat two, that he later won.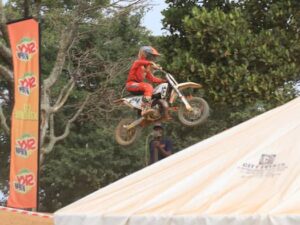 Photo by Innocent Mutaawe – FMU media
Another lady rider that sent fans to continued cheering is Rose Deedan Tulinawe, a mother of two riders (Faith Angel Deedan and Aine Faith Deedan) who also out up good performances in the respective classes.
More prospects witnessed in junior classes, as Uganda holds to building a strong a formidable team ahead of her year's international engagement, FIM Central African Motocross championship and FIM Motocross of All African Nations slated for April and August respectively.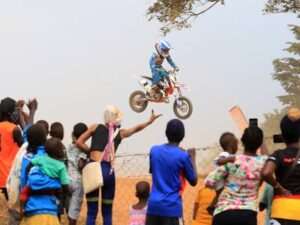 Photo by Innocent Mutaawe
Next National motocross round is slated for 6th March,2022 at same Victoria Raceway track, Garuga.
Authored by FMU media
About Author