Excellent Green Hill Academy, Aga Khan, British School of Kampala dominant at USSSA national swimming championship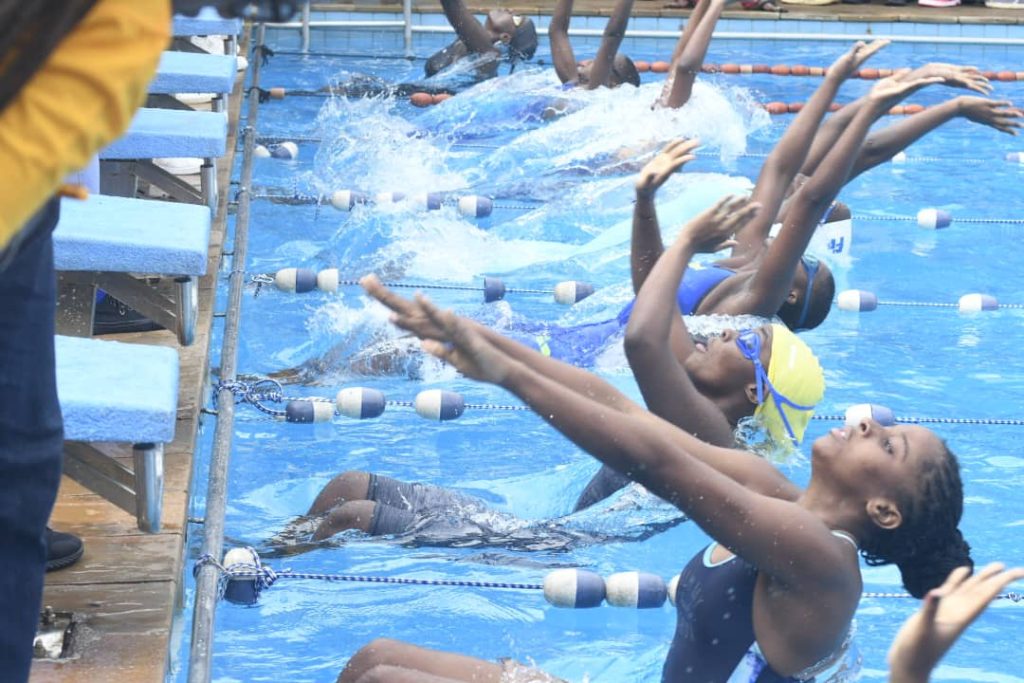 Uganda Secondary Schools Sports Association (USSSA) Swimming Championship was successfully held at the Green Hill Academy swimming pool on Saturday, the 5th August 2023.
Aga Khan and British School of Kampala were crowned champions boys and girls respectively.
British School of Kampala emerged national champions in the girls category. They claimed victory with 434 Points.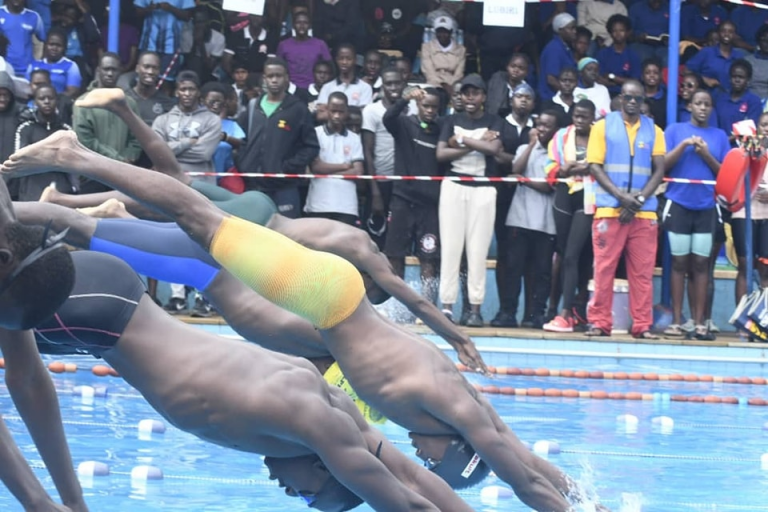 Photo by Aminah Babirye
The host institution, Green Hill Academy was second on 412 points compared to Elite High School – Entebbe's 298 in the 3rd place
Whilst Aga Khan High School was unstoppable in the boys. They were crowned champions with 390 points.
Seeta Green Campus and hosts Green Hill Academy emerged second and third with 381 and 291 points respectively.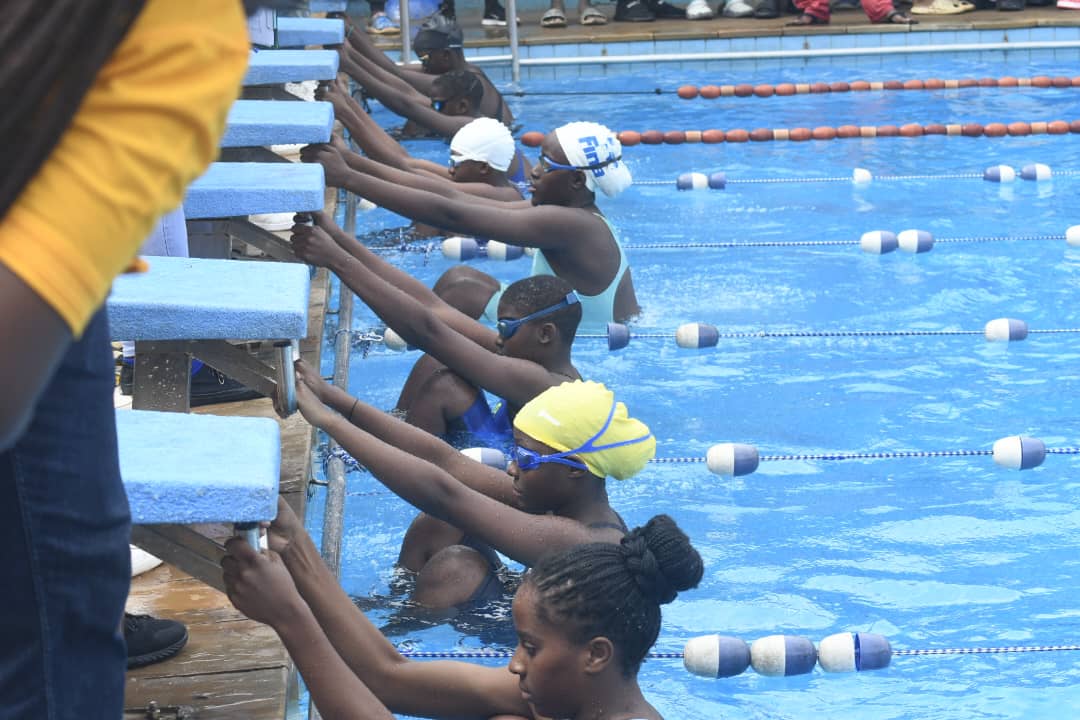 PHOTO BY Aminah Babirye 
Green Hill Academy was triumph with 867 Points as overall winner combined. They were followed by  Aga Khan High School who secured the second position with 719 points, closely followed by the British School of Kampala at 682 in the 3rd position
The championship attracted a total of 245 swimmers from 15 schools competing in butterfly, breaststroke, backstroke and free style across three different age brackets.
The national championship also doubled as Federation of East Africa Secondary Schools Sports Association (FEASSSA ) Games qualifier for team Uganda.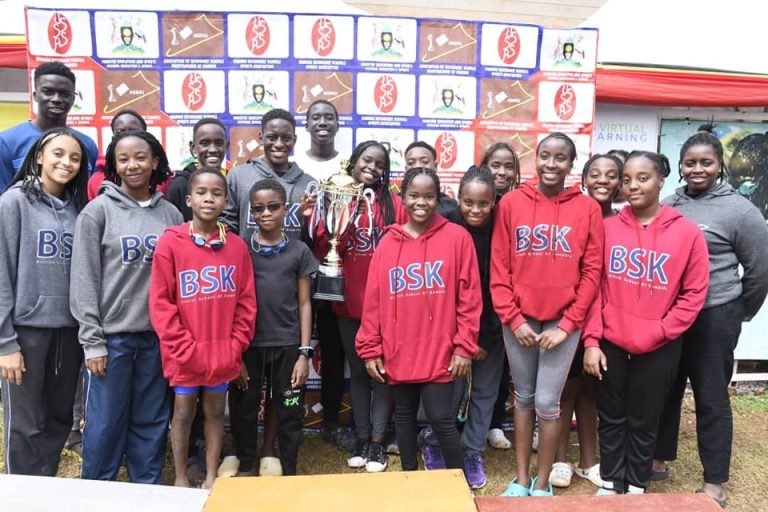 30 exceptional swimmers (15 from each gender) were selected to represent Team Uganda at the forthcoming FEASSSA Games.
This year's FEASSSA edition is scheduled for August 17th to 27th, 2023 in Huye City of Rwanda.
About Author