Cricket Cranes acquire Hellen Buteme service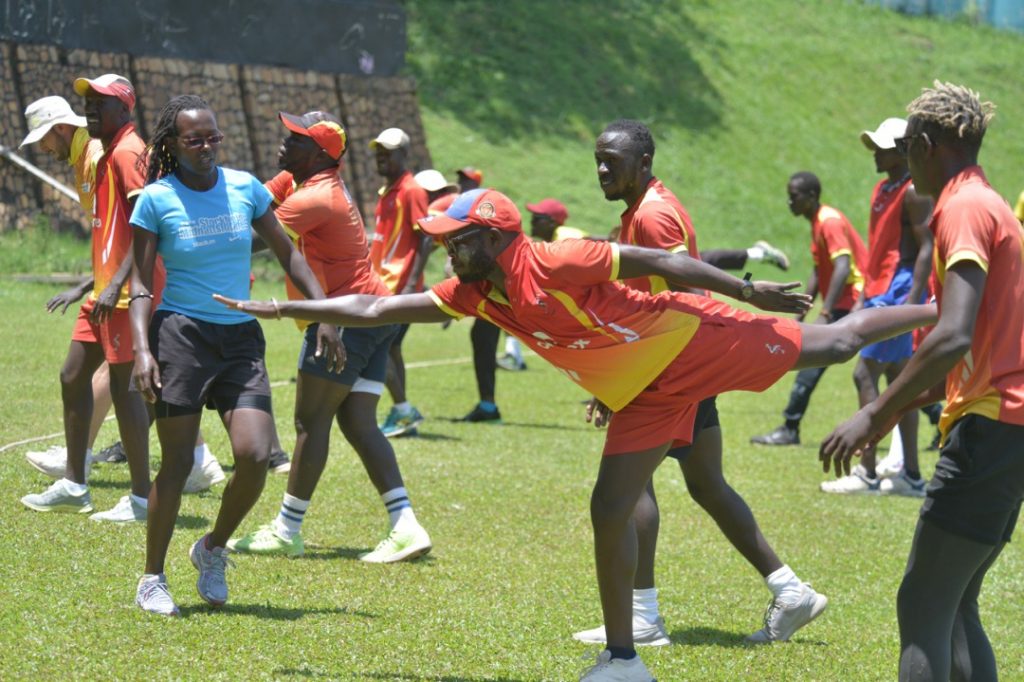 With less than three weeks to the Tour of Namibia, Cricket Cranes coach Laurence Mahatlane has bolstered his training sessions by acquiring the services of renowned Strength and Conditioning Coach Helen Buteme.
The former Lady Rugby Cranes captain put in intense shift with the boys to start up things and will have another three sessions before they depart for Windhoek where they are scheduled to play three T20s and two Limited Overs (50 overs) game between April 2-11.
"I came around to help with the strength conditioning of the cricketers. Lawrence thought I would be able to add something to the cricket Cranes," Buteme said before adding.
"He wants them to be fit and basically in a better strength conditioning, stronger, faster and he reached out to me. Today I'm basically assessing seeing how far they are and how much work I can do."
"It's been a good session though some of the stuff has been new to the players but they will adopt to it slowly.
I have to be careful to balance things since they have a competition three weeks ahead."
"I'm not going to strain their bodies too much. When they come back from Namibia, I will be working with them for more days."
"It's an interesting challenge because I don't know anything about cricket but body conditioning is conditioning regardless of the sport." Buteme added.
The team shall camp in a bio-bubble from March 29. Earlier this month, former Cricket Cranes wicket-keeper batsman Lawrence Ssematimba officially started work as the Uganda A coach. He works alongside coach Mahatlane and assistant coach Jackson Ogwang. He will handle the players that don't make the 14-man team to Windhoek.
The Cricket Cranes are leaving no stone unturned in their bid to stay atop the log ahead their trip to Jersey for the ICC World Cricket Challenge League B in September 2021.
On the day; Dinesh Nakrani and Ronak Patel met coach Mahatlane for the first time after flying in from India with the post Covid-19 era travel restrictions relaxed.
Women's Rugby 15s and 7s team
Buteme has for time worked with the Men's 15s, 7s and individual Rugby players. She's currently working with Express FC.
About Author