Crested Cranes goalkeeper Vanessa Karungi off to Denmark.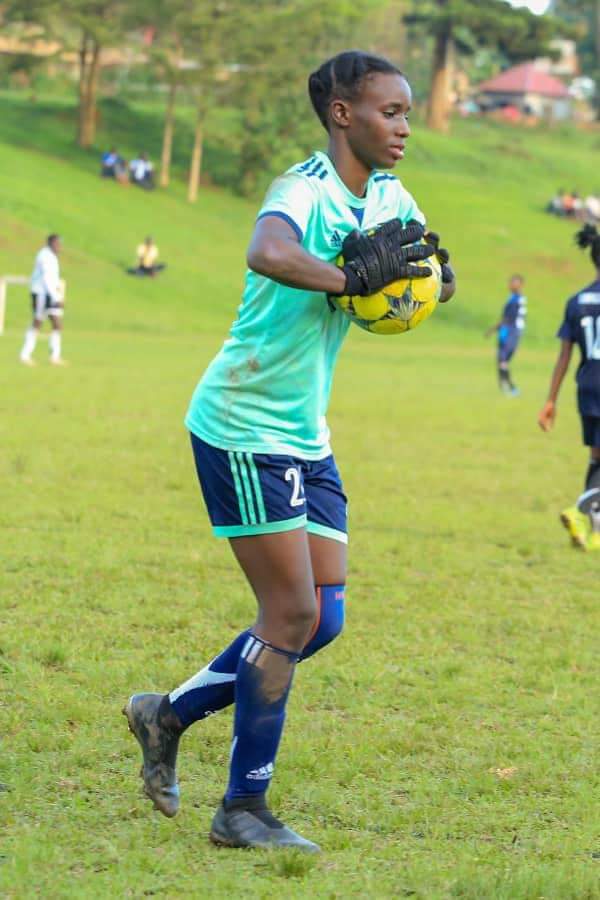 News coming in, indicate that Crested Cranes goalkeeper Vanessa Edith Karungi has this morning flown to Denmark to join her new club.
The development was confirmed this morning by the club's communication head as reads below.
"After nearly five years of playing for her Childhood Club, we're saying farewell to Our Captain Vannesa Edith Karungi who has travelled today morning to join B93 Copenhagen Women Football Club in Denmark. Partly reads the post via there official forum.
Earlier this month, scouts from Denmark visited She Corporates home looking for a goalkeeper and talks materialized to ensure this great move
It is believed that among the goalkeepers who were around during the time, the scouts visited the club, they only chose Vanessa.
Vanessa has featured for Mukono High School where she won the National Schools championship and the famous Buganda in 2017 before she joined top Olira Women Football Club in the top tier. From Olira, Karungi joined She Corporates.
The crested Cranes goalkeeper is a big fan of her role model Manuel Nuer who plays for Bayern Munich and she has been yearning to one day play professional football in Europe.
Not only Football that Vanessa will go for but she will be studying in a University attached to the club.
More details about the club name and other news concerning Vanessa transfer, keep following the website.
About Author