Creativity At Its Peak, Outdoor Badminton Launched In Uganda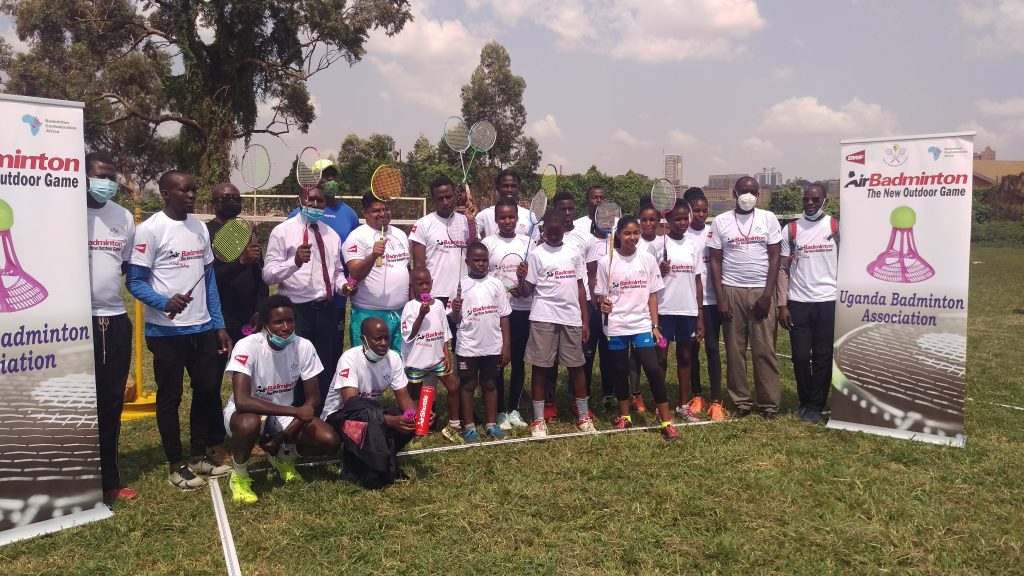 Always change with change before it forcefully changes you.
The Uganda Badminton Association, has on Tuesday 15th December 2020 at Sharing Youth Center Nsambya- Kampala launched outdoor badminton version to smoothly fit in the new norm.
The emergency of COVID-19 in Uganda and the world at large, many sports activities were put on standstill for over seven months and even at their return, According to stringent SOPs put in place, Indoor games like Badminton gotten no chance to return.
Not to be dormant for the all year and coming years since the Vaccines for the virus are not yet in Uganda, Badminton Association in conjunction with their world body, introduced "Air Badminton" version that can be played outside buildings and covered places.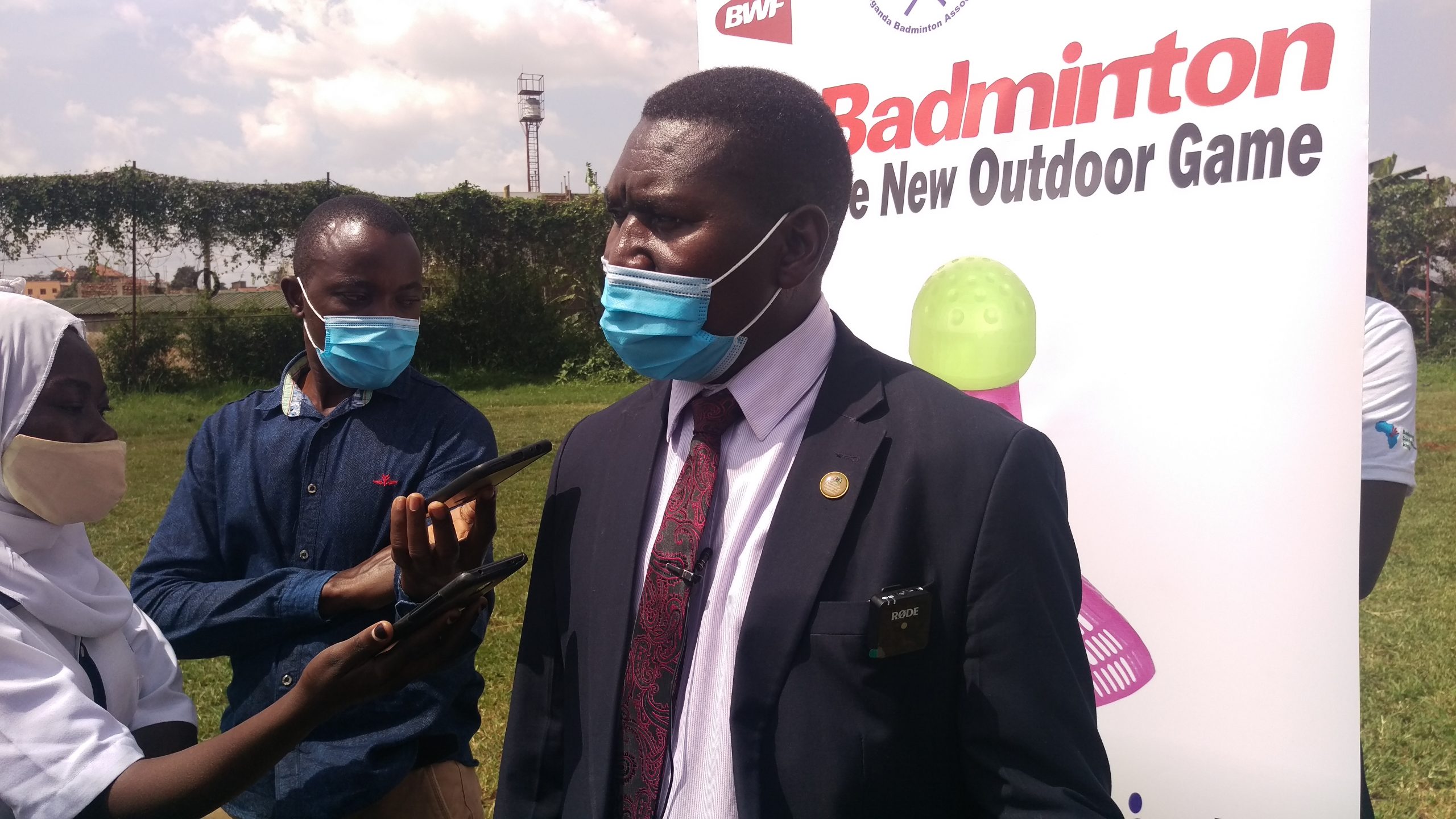 "As a nation we want to be appreciative to UBA for spearheading this process and for bringing into this country a new version of badminton which is air badminton." David Katende NCS Assistant General Secretary in charge of technical affairs said after the game launch at Nsambya.
"The major challenge this new innovation has aimed to address is to solve the problem that we have had that badminton is only indoor sport.
To us this is a new opportunity that is going to allow many people to be able to play badminton outdoors. Because we have more open space areas where it can be played compared to that of indoor and it's going to become very easy to our communities, schools to access the sport." David Katende added.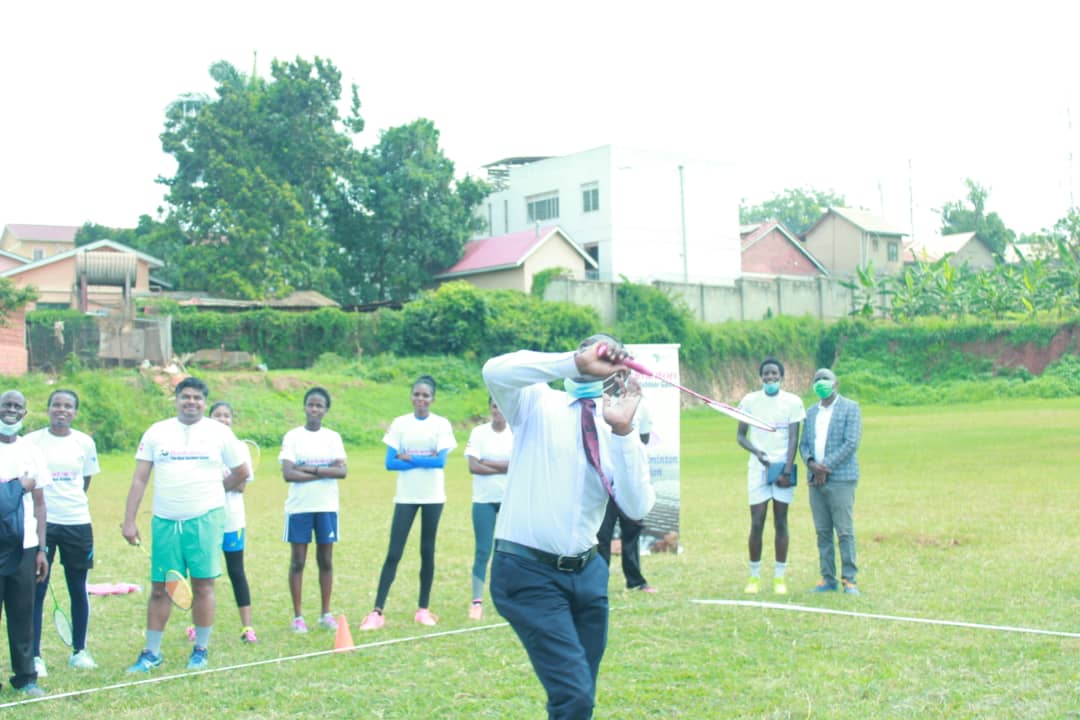 The Chief Executive Officer of Uganda Badminton Association, Mugabi Simon explained the difference of the new version from the only one and how they will spread the sport to the whole nation.
"Air badminton is slightly different from the indoor one, because, this one is played outside and it's court is different from that of old version. It accommodates more players for instance in double, here we have three players aside, not two like in indoor badminton.
But in near future we shall be teaching these rules, however, the basics remain the same." Simon Mugabi told this website.
"Today we have launched it, we going to do our best that it is spread to the other parts of the country, my team this week is going to eastern Uganda, that is Mbale, Soroti, after we shall go to Arua, Mbarara then to others areas and schools when they are reopened."
Since innovations tend to hit dead end due to financial constraints but Mugabi revealed that they shall work hand in hand with their sponsors, International federation and NCS to see that the sport spreads.
"We shall work with international federation, as you all know, I am on Council of the continent, so I can easily lobby for the sport, such that it can expand, but we shall also talk to our sponsors and the tournament will be held in the new future." Mugabi assured Ugandans.
Gladys Mbabazi one of the top seeds in the country said this new version is more of leisure sport than a competitive one.
"So far as I see it, it's going to be a fun game, especially for those at home who wants to play leisure games, I don't think that it can be competitive at international level."
The Air Badminton has been in existence but not promoted until to outbreak of the COVID-19 pandemic.
About Author