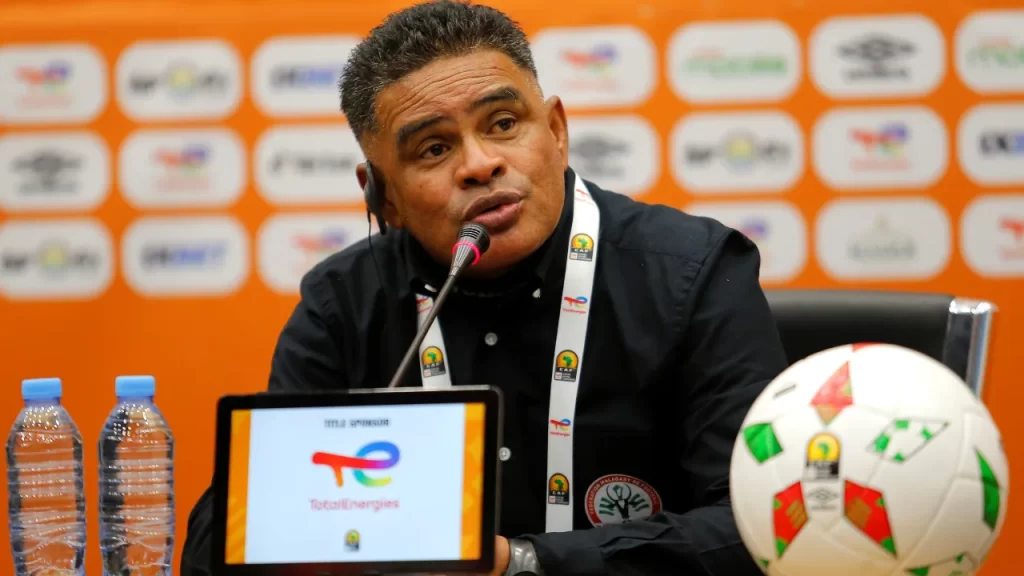 Madagascar head coach Romuald Rakotondrabe has hailed his players' resilience despite failing to reach the final of the TotalEnergies African Nations Championship (CHAN).
Berea suffered a 1-0 defeat to Senegal in their semi-final clash at the Nelson Mandela stadium in Algiers on Tuesday with Papa Diallo's first-half header settling the tie.
"We were taken unaware from the beginning of the match, we tried to come back. But unfortunately, we did not succeed. That's the way it is in high-level football. The best team won tonight," Rakotondrabe said in the post-match press conference.
Romuald Rakotondrabe, who was voted the best coach of the group stage by the CAF Technical Study Group, expressed his pride in what the Malagasy team had achieved during the tournament: "I am so proud of my players. Even as a competitor, it is difficult for me to accept defeat, but that is the game.
"We lost the match against Senegal and now we know what we have to correct, to improve. In victory as in defeat we remain united.
Madagascar will be seeking to end the tournament on a high as they will vie for third place in the competition for home-based players.
"It's time for us to prepare for the match against Niger. We must return to Madagascar with this medal around our neck."
The Mena of Niger will clash with the Berea of Madagascar in the third-place fixture at the Miloud Hadefi Stadium on Friday.