CECAFA U20 Women's Championship: 'Our target of going into the Championship is to win' – Khalifah
2 min read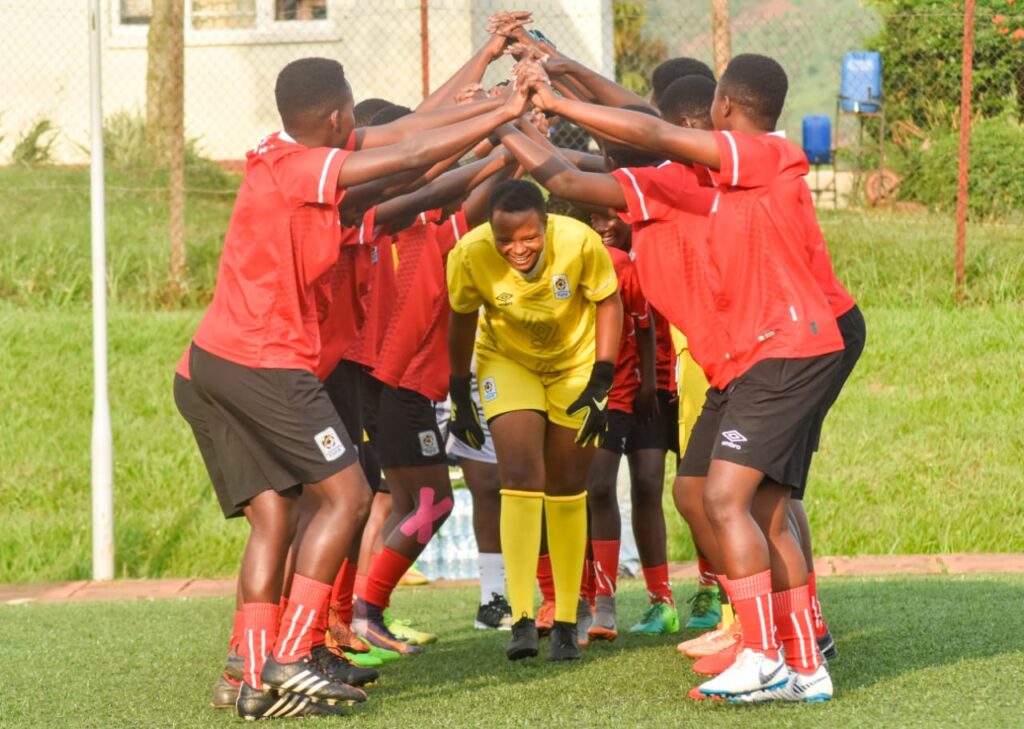 The Uganda U20 Women's national team head coach Ayub Khalifa Kiyingi claims that their ultimate target is winning ahead of the forthcoming CECAFA U20 Women's Championship.
Uganda will host the inaugural regional Championship between 28th October -9th November 2021 in Njeru.
"I believe majority of the players are in good shape because they have been part of the set up and we have had only a few days of resting since the game we played against Kenya," Kiyingi said before adding.
"Our target going into the Championship is to win it because that will give us momentum as we prepare to face South Africa," he added.
Uganda conducted their first training sessions on Thursday October 21st at FUFA Technical Centre in Njeru.
Kiyingi believes the time they have now and the start of the tournament will be aimed at ironing mistakes.
It should be noted that the Uganda U20 Women's National Team will face South Africa in the third round of the FIFA U20 Women's World Cup Qualifiers in December.
Uganda U20 Provisional Squad
Goalkeepers
Daphine Nyayenga (Lady Doves FC), Joan Namusisi (Kampala Queens FC), Diana Natukunda (Kawempe Muslim Ladies FC), Saida Namwanje (Luweero Giant Queens FC)
Defenders
Sumayah Komuntale (Tooro Queens FC), , Grace Aluka (Olila High School FC), Stella Musibika (Kawempe Muslim Ladies FC), Biira Nadunga (Olila High School FC), Samalie Nakacwa (Kawempe Muslim FC), Harima Kanyago (Lady Doves FC), Gillian Akadinda (Olila High School FC), Aisha Nantongo (Kawempe Muslim Ladies), Asia Nakibuuka (Kawempe Muslim Ladies FC)
Midfielders
Shamirah Nalugya (Kawempe Muslim Ladies FC), Shakirah Nyinagahirwa (Kawempe Muslim Ladies FC), Zaina Nandede (Kataka SHE FC), Phiona Nabulime (Devine Soccer Academy), Catherine Nagadya (Uganda Martyrs High School), Margaret Kunihira (Kawempe Muslim Ladies FC), Kevin Nakacwa (Uganda Martyrs High School FC), Olivia Babirye (Lady Doves FC)
Forwards
Fauzia Najjemba (Kampala Queens), , Hadijah Nandago (Kawempe Muslim Ladies FC), Juliet Nalukenge (Apollon Ladies FC), Zaituni Namaganda (Taggy High School FC), Joweria Nagadya (Lady Doves FC), Eva Naggayi (Rines SS WFC), Aisha Namukaaya (Dynamic SS Jjeza WFC), Constance Nelima (She Kataka FC), Ronah Regina Nantege (She Corporate FC)