Buddo SS, St. Julian maintain perfect run as Kitende slip a little in day two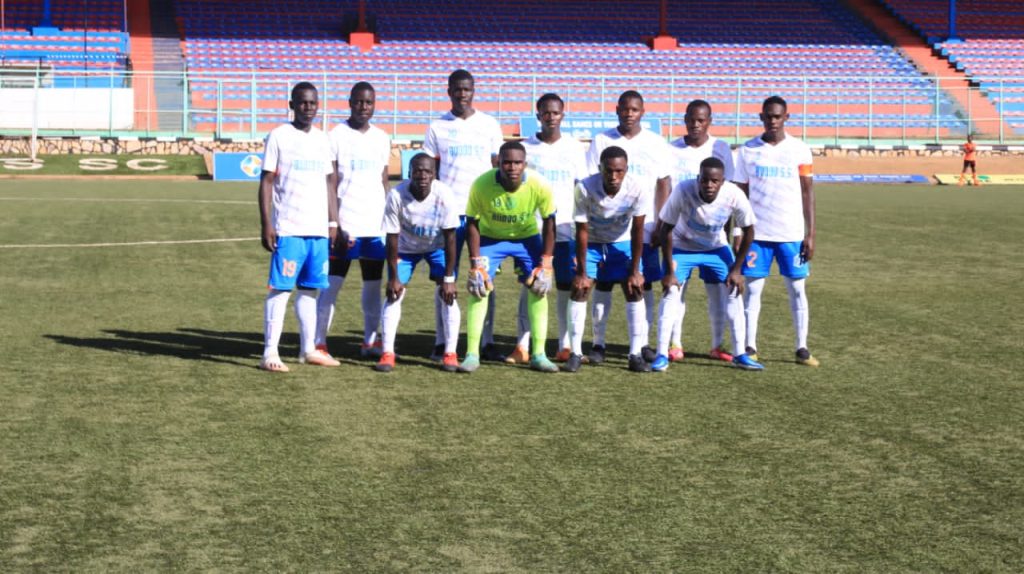 Buddo SS and St. Julian Gayaza maintained a 100% winning run in day two of the on going Uganda Secondary Schools Sports Association (USSSA) National qualifiers of Wakiso district/region.
Buddo SS started day two with a 2-0 win against Madinah Islamic. Denis Kisiriko  and George Isingoma scored for Wakiso district reigning champions Buddo SS to seal a third consecutive victory at the tournament.
In their second group A game of day two, Buddo SS registered a slim 1-0 win against Greenlight.
Forward Denis Kisiriko scored the only goal, his second of the day as Buddo maintained a 100% winning run.
Ronnie Watmon's penalty goal against Kyadondo SS secured a fourth win for St. Julian to keep them at the top of group B.
In their day opener, Mustafa Okoya scored a brace and a goal from  Moses Mukisa sealed an emphatic 3-0 victory over Kisubi Mapeera.
In their first three games, the Wampeewo champions beat Namugongo Vocational School, hosts Kisubi Mapeera and K. Garden Grove.
They will face a second placed solid Kawempe Royal College in the last game with a fight for group leadership on the agenda.
On the other hand, National champions St. Mary's Boarding Secondary School-Kitende slips with a goalless draw against Abu Aisha to lose their day one perfect start.
However, the Wakiso giants are still unbeaten. They won 1-0 against Agrey zone first runners up Aiden College on their first game of the day.
Dynamic forward Hassan Mubiru scored for the Entebbe road giants in highly contested tie.
Day two results
Kinaawa High 1-5 Boston High
Midland College 0-2 Green Light Islam
Buddo SS 1-0 Green Light Islam
Boston High School 2-0 City Land College
Madina Islamic 0-2 Buddo  SS
K Garden Groove 0-2 Royal College
Kisubi Mapeera 0-3 St Julian High
Kyadondo SS 3-2 Namugongo Youth
K Garden Groove 1-2 Kisubi Mapeera
Royal College 1-1 Namugongo Vocational
St Julian 1-0 Kyadondo SS
Kawanda SS 0-0 Standard High School Zzana.
Kasule High School 1-1 Lake View Church of Uganda Kitinda
Kawanda SS 1-0 Kasule High School
Standard High School Zzana 0-0 Andy Mwesigwa
Lake View Church of Uganda Kitinda 0-0 Wampewo Ntake
Wampewo Ntake 2-3 Andy Mwesigwa
Aiden College 0-1 SMASK
Light High School Sseguku 0-2 London College
Bulworth 1-0 Abu Aisha
Aiden College 1-0 Light High School Sseguku
SMASK 0-0 Abu Aisha
London College 1-0 Bulworth