Boxing: UBF, Buganda Kingdom in a mega partnership, Mengo to offer 10 acres of land for infrastructure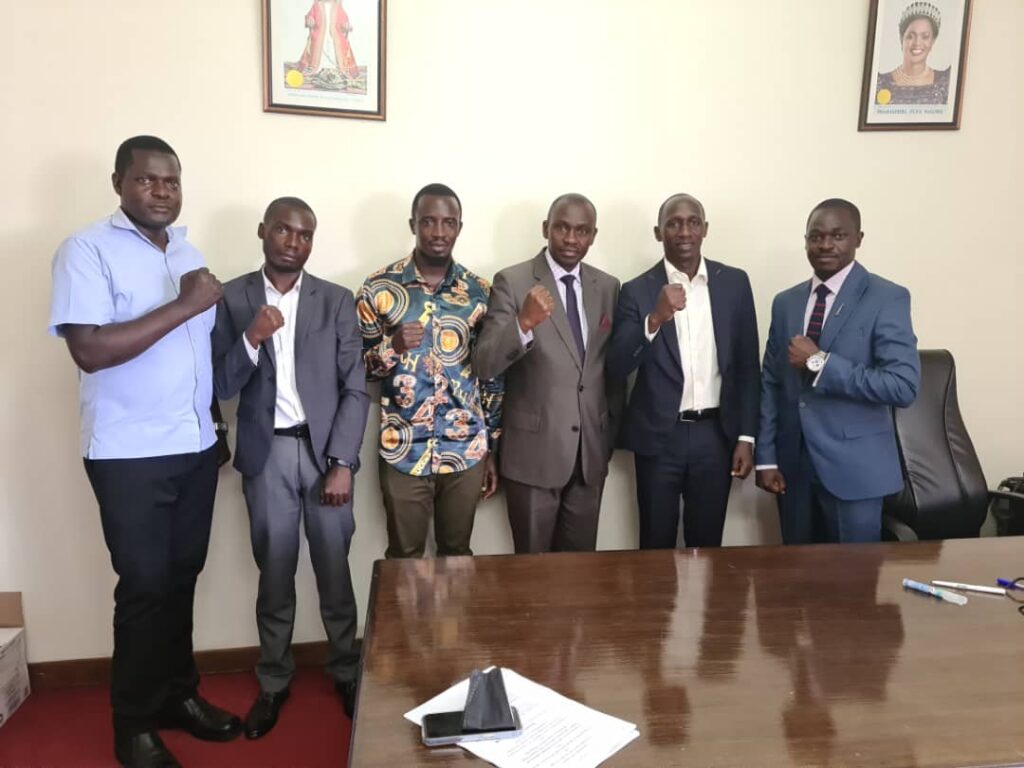 On Wednesday 2nd of March 2022 marked a historical milestone for Uganda Boxing federation after signing a memorandum of understanding with Buganda Kingdom.
In the MOU between Buganda Kingdom and UBF, it was discussed and resolved that Mengo to offer UBF 10 acres of land for Boxing infrastructure upon which different facility including training administrative and modern arena shall be invigorated.
The MoU also caters for UBF to create a boxing committee in the Kingdom that will foresee the organization and development of boxing as a sport in the Kingdom.
"Its very important that we have grown the federation to a level where serious institutions like the Buganda Kingdom can trust to work or partner with us in a bid to develop boxing in the Kingdom and Uganda at large.
The acquisition of approximately 10 acres of land will enable UBF develop its Infrastructure capabilities and hence growth of the sport", said UBF president Muhangi.
The development follows President Yoweri Museveni's order to Uganda Land Commission (ULC) to allocate land to UBF for the construction of state of the art boxing academy after Muhangi's continue request for the same from government.
In his (Museveni) letter dated 13th September, 2021, he directed ULC Chairperson Beatrice Nyakaisiki to ensure that the boxing federation is given at least 10 acres of land within Kampala for the construction of the facility.
It should be remembered that that the then AIBA and currently International Boxing Association (IBA) on 1st March 2021 through it's president Umar Klemlev confirmed it's readiness to invigorate a streamer boxing academy the will offer a wide range of training, course and certification for further development of the sport in the country, region and continent at large.
This confirmation came after a letter written to IBA by UBF president Muhangi a month later calling for boxing infrastructure development to enhance the development of the sport.
However, the confirmation come on condition for UBF to table land with proof of ownership to IBA for the academy construction works to take stage