Uganda Cranes set to take part in Navruz Cup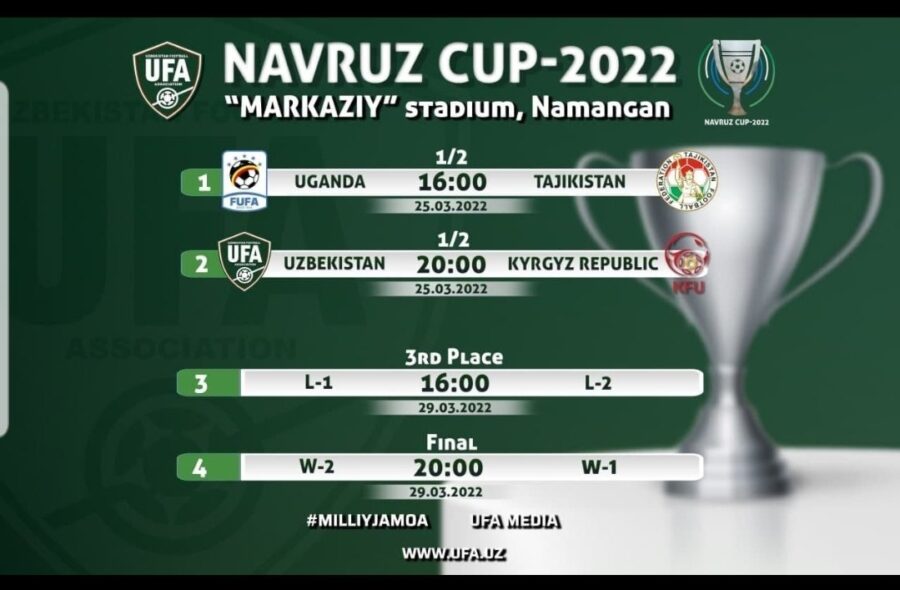 The Uganda Cranes have received and accepted an invitation to take part in a four-nation tournament in Asia.
The tournament known as Nazruz Cup will be held in Uzbekistan, later this month.
It will start on the semi final stage with winners of the last four ties booking a spot in the final.
Uganda Cranes open with Tajikistan on 25th March 2022. On the same day, Uzbekistan shall take on Krygz Republic.
"We are to have been invited for the Navruz Cup in Uzbekistan. This will be a general check-up for team in preparation of the Total Energies AFCON 2023 qualifiers," Uganda Cranes head coach Milutin "Micho" Sredojevic said.
The other semi final will be between the hosts-Uzbekistan and Kyrgyzstan.
The final will be played on March 29, the same day that the third-place playoff match will take place.
This will be the second time Uganda is taking part in build-up games this year after doing the same in January as they toured both Europe and Asia.
The Cranes are preparing for the upcoming CHAN and AFCON qualifiers.