Body Building: Daniel Mwesigwa is 2021 Mr. Kampala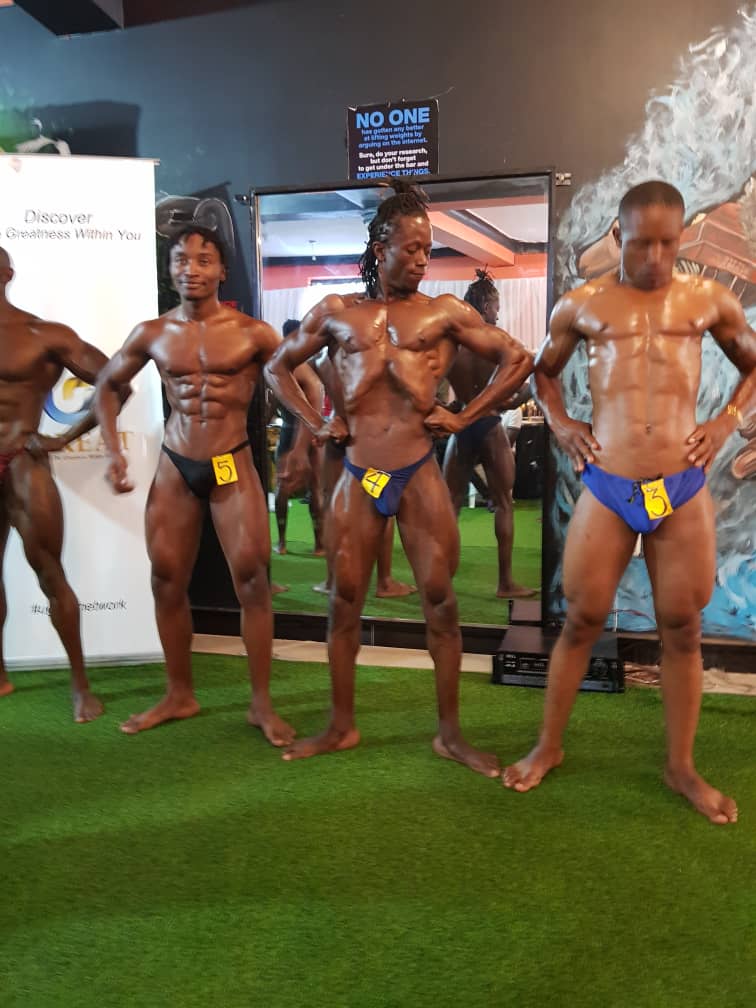 Light weight body builder Daniel Mwesigwa has defied all odds to win the 2021 Mr. Kampala Body Building championship held on Saturday 1st May 2021 at QIBZ Gym in Kisaasi Kampala.
"My glory is worth and I believe I worked enough for it. It's out of sweat that I'm at the podium and so much more is coming." Champion Daniel Mwesigwa.
Amidst tight competition, Mwesigwa beat 2019 champion Godfrey Lubega who finished second, Martin Baguli (3rd), John Kalitwa (4th), Akisam Kiseka (5th) and Godfrey Ssekyanzi Kasimba in the sixth position.
Godfrey Lubega won the Welterweight category, Akisam Kiseka (Bantam) Daniel Mwesigwa (light weight), Martin Baguli (Middle weight), John Kalitwa (Light heavyweight) and Godfrey Ssekyanzi Kasimba was heavyweight champion.
The championship attracted a total of 34 body builders who completed in six weight categories.
The physic and fitness category brought two women won by Kautharah Namujju as Pelucy Tumuhirwe was runner up and seven men won by Yakubu Bin Hassan.
This was the first championship since the end of 2019 season when Godfrey Lubega won before sports activities were globally halted due to COVID-19 outbreak.
The next event on the calendar is Mr. Uganda championship to be in November 2021 at date and venue yet to be confirmed.
However, Uganda Body Building and Fitness Association is to embark on capacity building courses in between now and November.
About Author