Be disciplined, use the prize money you got well – Capt. Mike Mukula to Bombers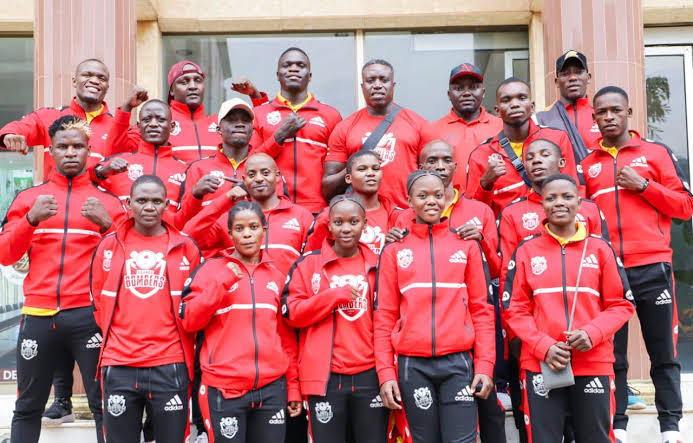 Capt. Mike Mukula, the Patron Uganda Boxing Federation (UBF) has hosted the victorious National boxing team (Bombers) to a dinner in a way to celebrate their triumph at the Africa Elite Boxing Championship held in Cameroon.
The Bomber returned home from Cameroon on Monday, 7th August 2023. Bombers defied odds to scoop a record seven (7) medals at the championship.
Speaking to the media, Mukula lauded the Bombers for the sublime performances that earned Uganda a tune of 45,000 and seven (7) medals.
I'm extremely humble for the great representation by the Bombers. You raised our Nation's flag high and that's why on the behalf of the government of Uganda I hosted you here to celebrate your victory".
"The performance ranked us at the fore of Boxing ranks of Africa". Mukulu said.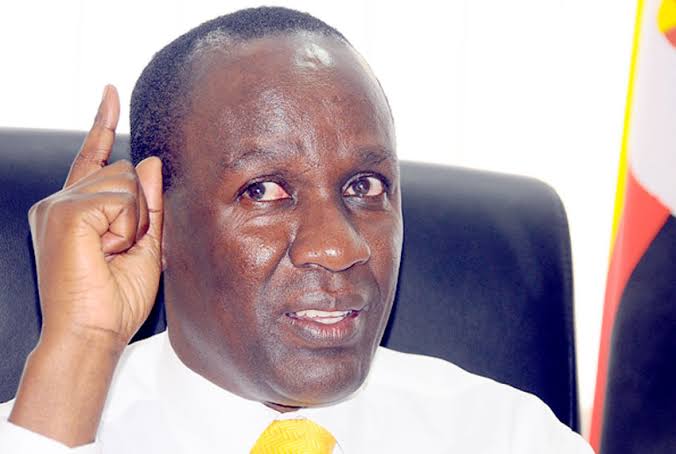 Mukulu further called for more investment by government and corporate companies into sports and boxing in particular to elevate the youths.
"As a people in the ruling party, we think it's important to think beyond and put more funding aside for sports and boxing in particular. With sports at it's best funding, many youths down in the Ghettoes can have a life and be of great importance to the nation".
"Use the prize money you got well, be disciplined and and always work to be better than you are today and tomorrow you live a life like the Mukulus live". Mukulu.
Out of the 17 boxers Uganda took to  the event that was held in Yaounde, two won silver and five walked away with bronze medals.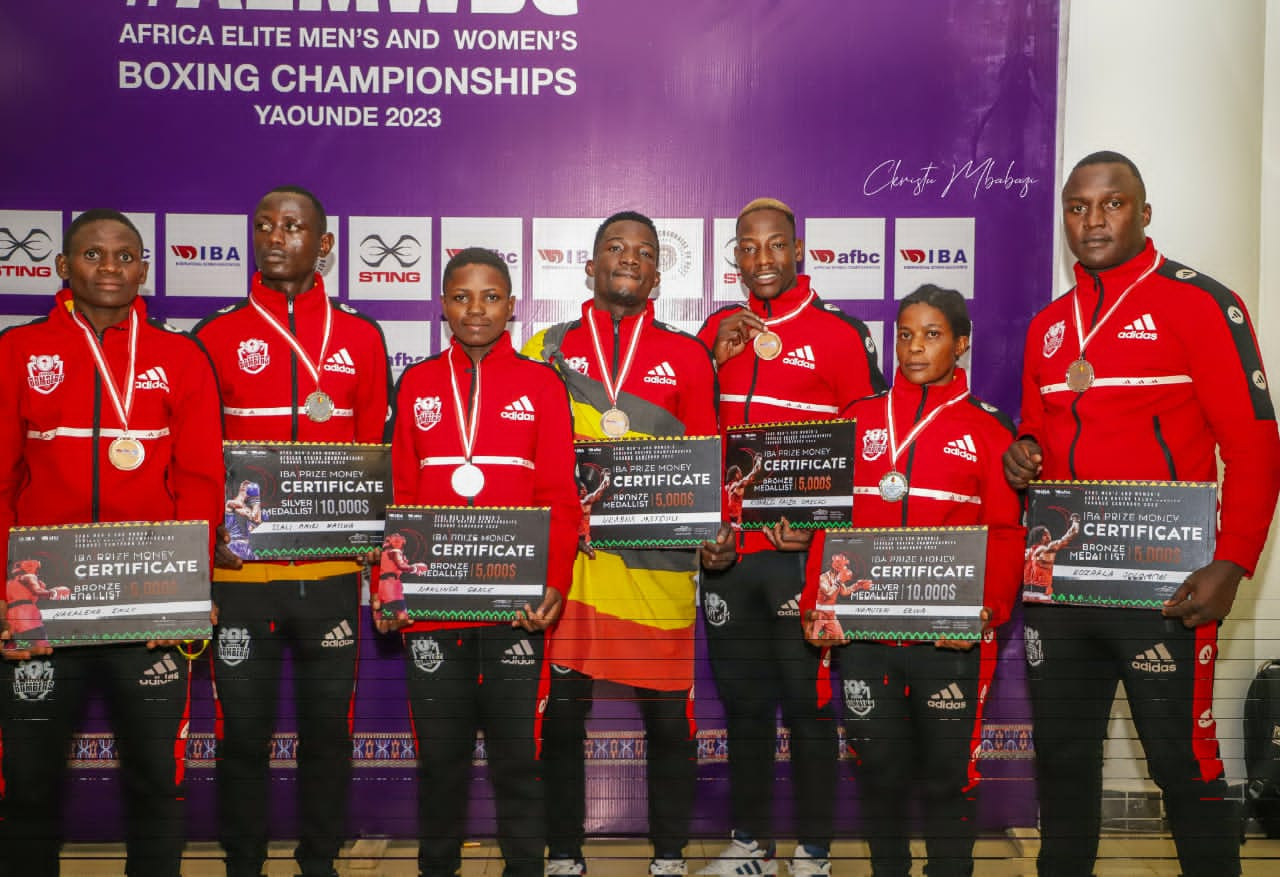 Lightweight boxer Wasswa Ssali Amir grabbed a silver following his defeat to South Africa's Sogwayi Sanele in the final last evening.
Just like Ssali, light Welterweight female boxer Erina Namutebi was defeated by  Algerian Chahib Hichrak in the women's final on Saturday to win herself and Uganda a second silver medal.
The two Bombers Ssali and Namutebi  won $10000 (Shs36m) each.
Uganda's five bronze medals came through Ukasha Matovu (Welterweight), Ronald Okello Solomon Geko (Super heavyweight), Grace Nankinga and Lady's captain Emily Nakalema.
The five medalists won $5000 (Shs18) as quarterfinalists Muzamir Ssemuddu, James Baraka, Lawrence Kayiwa and Sharua Ndagire bagged $12500 (Shs.4,500,000) each.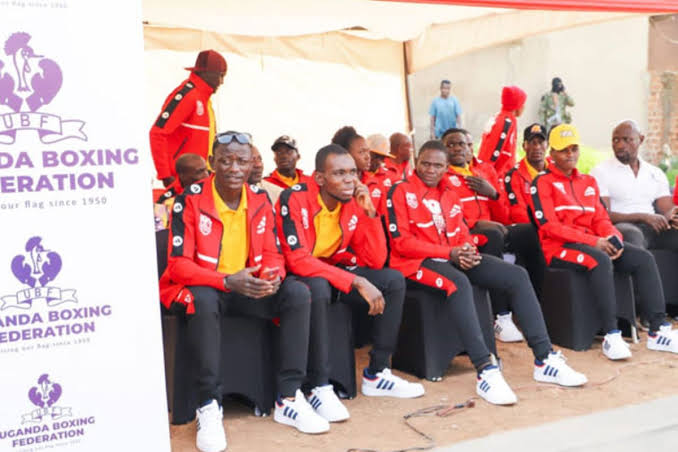 This is the most number of medals won by the Bombers at Africa Boxing Championship. And also the highest for the country.
At the Dinner, the Bombers were in company with members of the UBF executive led by the president Moses Muhangi, secretariat, media and boxing coaches.
"I take this opportunity to thank Hon. Mike Mukula for the dinner. In our six years in office, we have cleared the image of the sport and that's why we are into this corporate status today". Muhangi.
About Author