Africa Schools Championship: Buddo SS wins 3X3 basketball Gold medal for Uganda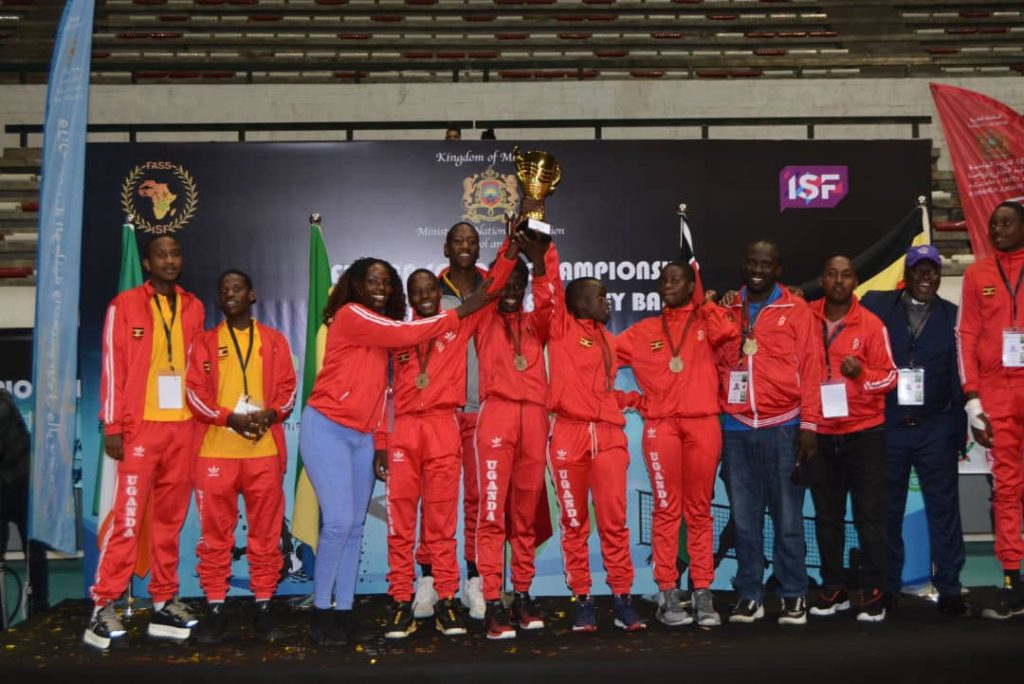 Uganda and East African Secondary Schools representatives at  Africa Schools championship 3X3 basketball  Buddo SS are crowned girls  champions.
Buddo SS won the host (Moroccan school) who also represented the great North African region by an aggregate score of 33-29 after two legs.
Buddo SS registered a 21-16 win in the first before a slim 13-12 defeat to the Moroccans in the final game to secure a gold medal for Uganda and East African region.
Buddo (U15) girls staged a spirited performance against the host school from Morocco to register their convincing first win at the championship in day one.
Meanwhile the boys failed to stand up to the show losing all their four games at the championship.
Buddo lost to Boys 21-8 against the of two host schools (Morocco) and 21-4 to the other in day one.
The host presented two boys teams at the championship.
In day two, they also failed to overturn fortunes in their with two loses against Niger and Gabon side schools on Tuesday, the 28th.
The boys play a round robin format championship.
"All hasn't been well throughout the championship and indeed, they were tough games for us.
Despite our poor run, a lot of positive including the exposure and experience have been pick up by the entire team and we hope to build on it for future. Mutabingwa.
The boys category was won by the host Morocco as Kenya settled for a silver.
The team and the entire delegation has this morning headed to airport via Instanbul and their arrival shall be tomorrow at 8am.
About Author