ANOCA Zone V elective assembly on this Saturday, outgoing president, Blick, decides not to stand again.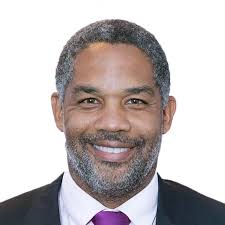 Association of National Olympic Committees for Africa (ANOCA) Zone Five (V) elective Assembly is set for this Saturday 1st, May 2021 at Best Western Premier Hotel in Entebbe.
All the eleven (11) Zone V member countries, that is, Uganda, Rwanda, Tanzania, Burundi, Kenya, Ethiopia, Somalia, Sudan, Eritrea and South Sudan, will be part of this assembly.
However, each member country carries one (1) vote. Uganda's vote is with the newly elected Uganda Olympic Committee President, Donald Rukare.
Three places are up for grabs and they include President, Treasurer, and the three Committee Board member slots.
Two people are confirmed to battle for Presidency. The big seat will pit Ethiopia's Dr Weldegiorgis Ashebir against Eng. Elerian Sharif of Egypt.
The treasurer's post will see the incumbent, Gulam Rashid of Tanzania, battle it out with Dr. Deran Tong Chor Malek from South Sudan.
On the other hand, four candidates, that is, Alexis Sharangabo (Rwanda), Luul Fisshehaye (Eritrea), Mohamed Abdou (Somalia) and Salvator Bigirimana (Burundi), will contest for the three committee member positions.
Two candidates have already gone through unopposed that is, Kenya's Francis Mutuku as Secretary General and Hussam Hashim Khojaly as Vice President.
Talking to www.nimsportuganda.com via a telephone conversation, the outgoing Zone V President, William Fredrick Blick, confirmed that he is not contesting again for presidency.
"It's a general assembly, also serving as an elective assembly, where a new Zone V President will be elected to replace me.
I decided to step down and I confirm, I will not be standing for the post after my four-year term.
Four years [ago] as I was coming, I wanted to do games for the zone, and my leadership did the first ever Youth Zone V Championship in 2012 in Rwanda, where all the eleven countries attended.
We also initiated an effective communication strategy, where we introduced a monthly news letter which runs in three languages of French, English and Arabic, and an effective social media.
With all that, I feel I have served enough," William Blick noted.
About Author