African Volleyball: CAVB Ushers in new Leadership.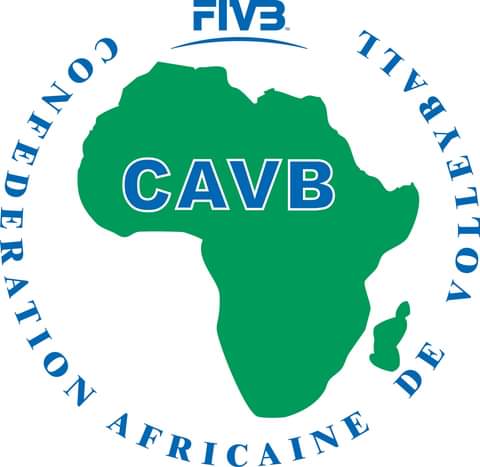 Confederation of Africa Volleyball has the previous weekend ushered in new leadership to run the continent sport for the next four years.

This elective congress was held online due to COVID-19 starting on Sunday 25th to Monday morning, the 26th October 2020.
Morocco's Bouhra Hajij defied all odds to win incumbent Amr Elwani from Egypt who was seeking for a six straight term.
The newly elected president Bouchra Hajij got a total of 42 votes compared to Amr Elwani's 12.
Uganda volleyball federation president Hadijja Namanda who contested for the post of Genda Minority in elections emerged third behind Zambia's Agnes Nakaongo and Mpho Palime (Lesotho) who ranked one and two respectively to take the boards two posts.
Agnes Nakaongo (41 votes) will fully be the Genda Minority executive member, deputized by runner up Mpho Palime (35 votes)
Hadija Namanda scored 18 votes.
According to CAVB constitution, each national federation, if interested, is entitled to present only one candidate to the CAVB electoral positions (President, Vice President, Gender Minority, zone president) and (FIVB board members) for 2020 – 2024 mandate. Each NF is also allowed to Present only one candidate for any CAVB Commission.
Full Elected CAVB Board
President
1. Mrs Bouhra Hajij (Morocco)
Vice President
1.Zone I
Adnan BAKBAK (Libya)
Zone II
Rodrigues ANTONIO CARLOS (Cape Verde)
Zone III
Casimir SAWADOGO (Burkina Faso)
Zone IV
Dokony Adiker IDRISS (Chad)
Zone V
Waithaka KIONI (Kenya)
Zone VI
Fredreck NDLOVU (Zimbabwe)
FIVB Member
1. Habu GUMEL (Nigeria)
2. Sanga Issouf KONE (Côte d'Ivoire)
3. Daniel Koboa MOLAODI (Botswana)
Gender Minority
1. Zone VI Agness Nakaonga KAKOMA (Zambia)
2. Zone VI Mpho PALIME (Lesotho)
Presidents of the seven zones.
1. Zone I Mustapha LEMOUCHI (Algeria)
2. Zone II Bai Dodou JALLOW (Gambia)
3. Zone III Paul ATCHOE (Ghana)
4. Zone IV Christian MATATA SHWITI (Congo)
6. Zone VIKhalid CASSAM (Mozambique)
Zone
7. VII Kayseeven TEEROOVENGADUM (Mauritius)
About Author