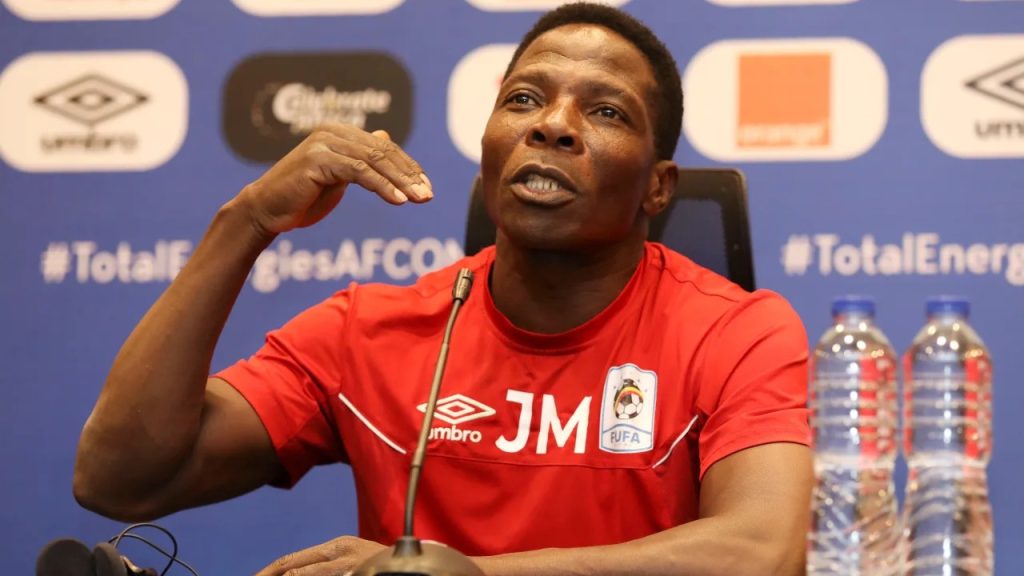 Uganda captain Isma Mugulusi says the Hippos are ready and raring to qualify for the TotalEnergies U-20 Africa Cup of Nations semi-finals when they face Nigeria on Thursday.
The Hippos topped Group B to set up a date with the record champions at the Suez Canal Stadium in Ismailia on 2 March.
Mugulusi is one of three players who were part of the Hippos team that stormed to the final of the 2021 TotalEnergies U-20 Africa Cup of Nations in Mauritania.
"We are ready, everyone is in shape, we're mentally good. We've tried to put what the coach wants in practice. I think we can overcome Nigeria in the quarter-finals," the Makedonikos FC attacker said.
"We are told and we have been assisted by the coaches and other players who visited our camp like former Cranes goalkeeper and captain Dennis Onyango and former Hippos captain Gavin Kizito to eat the grass so I think tomorrow we will eat the grass.
"In this team everyone is a captain. It's not only me so it's not something big though I am the one who wears the armband but everyone is a leader in our team."
The Flying Eagles of Ladan Bosso finished second in Group A after losing their opening fixture against Senegal.
"Nigeria has been good but now we're also good and we can compete," Isma told journalists.
"If we manage to qualify for the quarter-finals that means we can also qualify to the semi-finals and go to the World Cup.
"We will write history in Ugandan football."
Head coach Jackson Mayanja was in a buoyant mood at his pre-match press conference in Ismailia.
"It's a new month and we hope we can enter the new month and go to the quarter-finals," Mayanja said.
"We're very prepared as a team and this is the most important time for my team to make sure we achieve our goal and all the players are in good condition they're very fine.
"I have always said it and I will say it again here. What I want to achieve with this team is to qualify for the World Cup."
The former El Masry midfield maestro was more concerned about his team than Thursday's opponent.
"I don't need to know so much about Nigeria even if you go out and look around every player but football is about what you think in the tactical part of it so we're trying to put ourselves in a very good tactical position," he said.
"Nigeria is a good team. It's going to be a very hard game but I think like I said, the achievement we need is tomorrow, that's what we want to achieve."
"I don't want to talk about Nigeria. The game is to be played on the pitch."