2026 World Cup Qualifiers draws set as Uganda finds self in same pot with Kenya.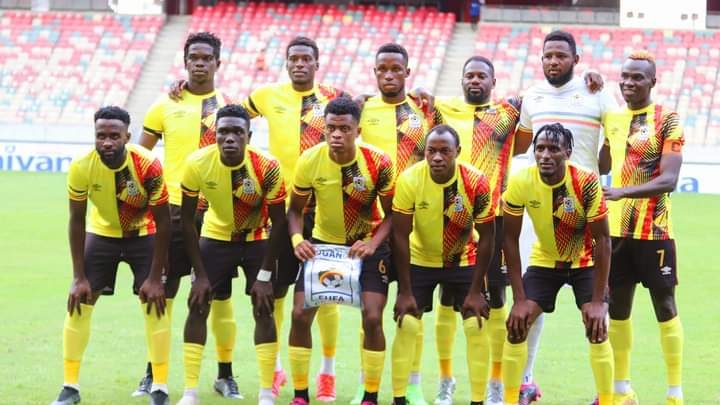 The CAF Executive Committee announced that the Official Draw for 2026 World Cup for African continent will be held on 12 July 2023 in Abidjan, Ivory Coast at Sofitel Hotel.
FIFA released the pots where teams were drawn ahead of the 2026 World cup draws weeks ago.
The draw pots were announced on 30 June depending on parentheses indicated in the current FIFA Men's World Ranking.
Uganda was pooled in Pot 3 alongside Angola, Benin, Kenya, Mauritania, Congo, Madagascar, Guinea Bissau and Namibia.
Africa's  big wigs Nigeria, Morocco, Senegal, Algeria, Tunisia, Cameroon, Mali, Egypt and Ivory Coast were pooled in Pot 1.
Pot 2 is composed of Ghana, Burkina Faso, South Africa, Cape Verde, DR Congo, Guinea, Zambia, Gabon and Equatorial Guinea.
In Pot 4 there's Mozambique, Gambia, Sierra Leone, Togo, Tanzania, Zimbabwe, Central African Republic, Malawi and Libya.
Niger, Comoros, Sudan, Rwanda, Burundi, Ethiopia, Eswatini, Botswana and Liberia form pot 5.
Whilst, Lesotho, South Sudan, Mauritius, Chad, Sao Tome, Djibouti, Seychelles, Eritrea and Somalia complete pot 6.
Initially, Benin was supposed to host the CAF AGM and the draw but Ivory Coast was later announced the new host for the CAF Assembly.
The draws that will be held this Wednesday see all the 54 FIFA affiliated football associations from CAF into the qualification tourney.
However, Zimbabwe are under suspension for government interference since February 2022, and their participation status is currently unknown.
The qualifiers will start on 13th November this year to 18th November 2025.
2026 FIFA World Cup is to be held in the United States of America, Canada and Mexico.
A total of nine slots in the final tournament and one inter-confederation play-off slot are reserved for CAF teams.
About Author