2023 City Tyres East Africa Badminton challenge launched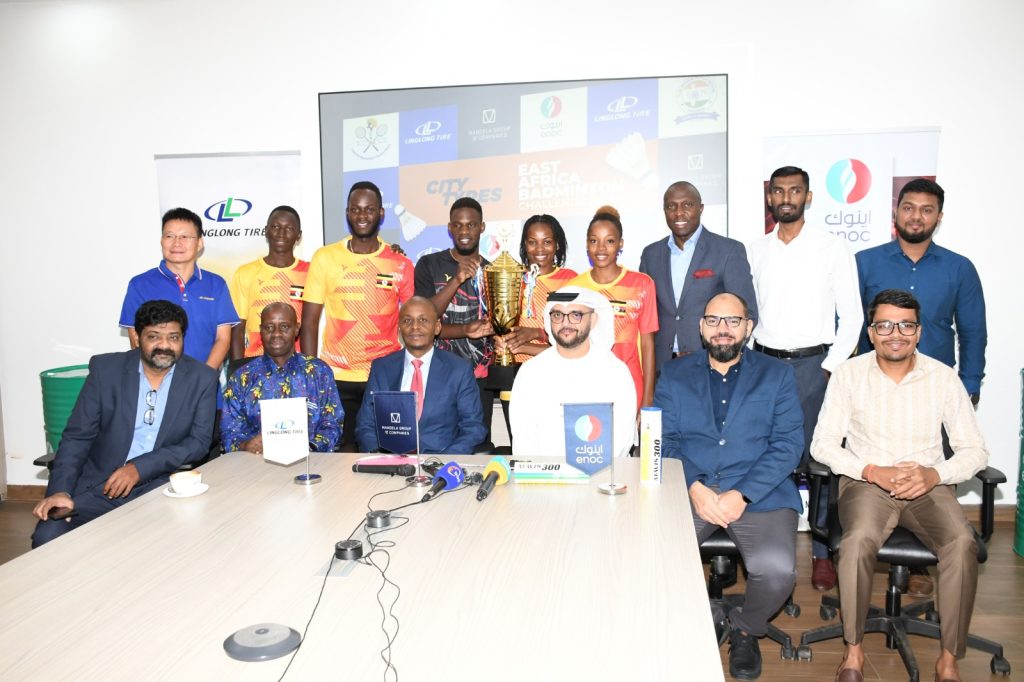 The 2023 City Tyres East Africa Badminton challenge has today Wednesday, the 18th October been launched.
The launch was held at City Tyres head offices on 6th Street in Industrial Area, Kampala.
Speaking to the gathering at the launch, Uganda Badminton Association president Simon Mugabi said, "Its been a long journey, but through the support of City Tyres Uganda is currently number one in Africa Badminton.
A lot is put in place for the success of this championship. Many categories shall be on board.
We shall have the Schools, University, corporate and professional categories." Mugabi
The four day championship shall run from Thursday 26th to Sunday 29th October at Lugogo indoor Stadium.
This year's edition registration is online and entries strictly close on Monday 23rd at 5pm sharp.
City Tyres is the official event sponsor. However, Linglong, ENOC, The indian Community in Uganda are other partners on board.
Kenya, Tanzania, Burundi and Uganda are countries expected to take part at the championship.
About Author