Pepsi UFL: Bugema, Uganda Martyrs seal knockout slots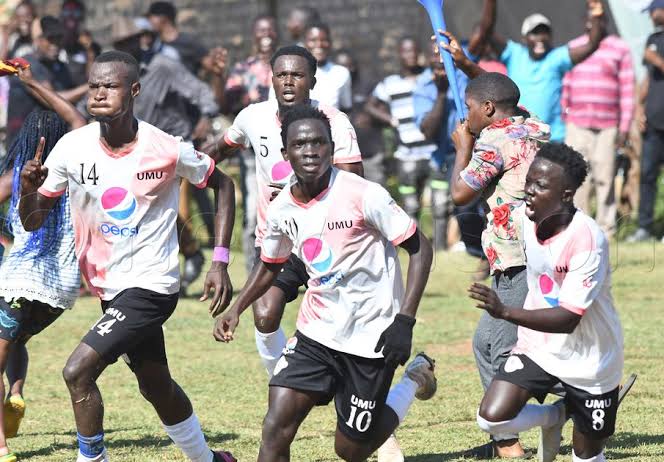 Kabale University 0-1 Bugema University
Uganda Martyrs University 5-0 University of Kisubi
Following the climax of group A fixtures of the ongoing Pepsi University Football League, defending champions, Uganda Martyrs' and Bugema Universities have sealed quarter-final stage slots.
Defending champions, Uganda Martyrs' University sealed a quarter-final slot whitewashing University of Kisubi 5-0 at Nkozi Grounds.
The win confirmed the Nkozi based University as group A leaders garnering 14 points.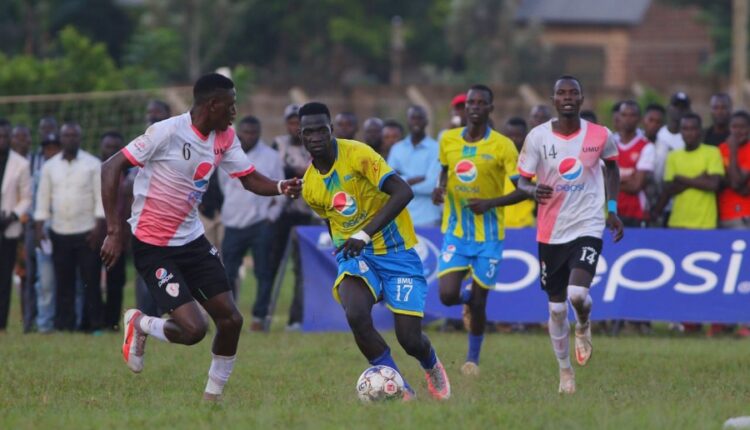 Akbar Ssentongo scored a brace, Joseph Kayondo, Richard Rwayanga and Peter Calvin Emayu were on target for the home side.
Ssentongo scored in 37 minutes of the game to give the Martyrs' a 1-0 lead before he completed his brace in 40th minute.
Joseph Kayondo extended the lead to 3-0 in the 42nd minute, whilst, Richard Rwayanga registered the 4th in the final bend of the first stanza.
Masaza boy Peter Calvin Emayu sealed the win with an 80th minute strike as the score board lighted 5-0 after the final whistle.
The other game on the day was between host Kabale University up against Bugema University.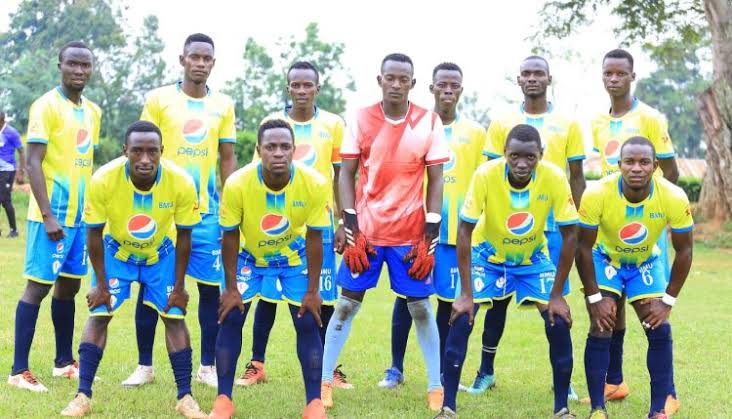 Bugema completed a double against Kabale University with a 1-0 win.
The slim win helped Bugema to storm quarter-finals . Sulaiman Ssentongo scored the only goal of the game.
The Nyanzi Medhi coached side (Bugema) finished second in the group on 13 points, one behind table leaders Uganda Martyrs'.
Three groups A, C and F have climaxed. Kampala University, Makerere University Business School, Makerere University, Uganda Christian University, Uganda Martyrs University and Bugema University are the confirmed six sides in the knockout.
About Author