Yellow Card joins Express FC as player of the month partner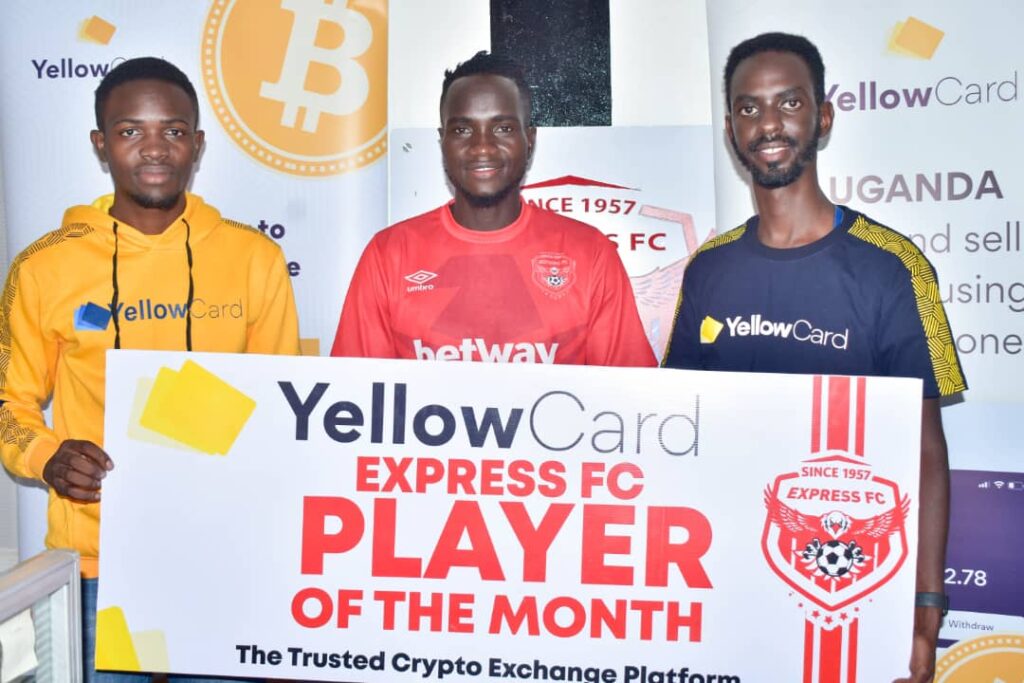 Crypto currency exchange company Yellow Card have partnered with the Red Eagles until the end of the first round of the current season as  the club's player monthly award sponsor.
Yellow Card takes over the naming rights of the monthly award starting with the month of October which saw assistant captain and midfielder Abel Etrude win the reward.
The award will hence forth be called THE YELLOW CARD EXPRESS FC PLAYER OF THE MONTH with the winner earning a cash prize of Shs 200,000.
"The club welcomes Yellow Card on board, from the beginning we knew the player of the month award definitely will definitely motivate the players and now that we have a partner," Express FC CEO Mwesigwa Isaac said.
"It's even better so I hope the partnership goes on even in the coming seasons so we can both grow as brands."
"I'd like to urge #ExpressNation to join Yellow card and experience the best crypto currency exchange platform because as a country we're moving to a cashless environment and investing money in crypto is the way forward," he added.
What you need to know about Yellow Card
ellow Card is a crypto currency exchange ,where you can buy and sell cryptocurrencies like Bitcoin with ease and at the best rates in Uganda.
About Author