We are preparing the U20 AFCON heroes for CECAFA and Olympics qualifiers – Decolas Kiiza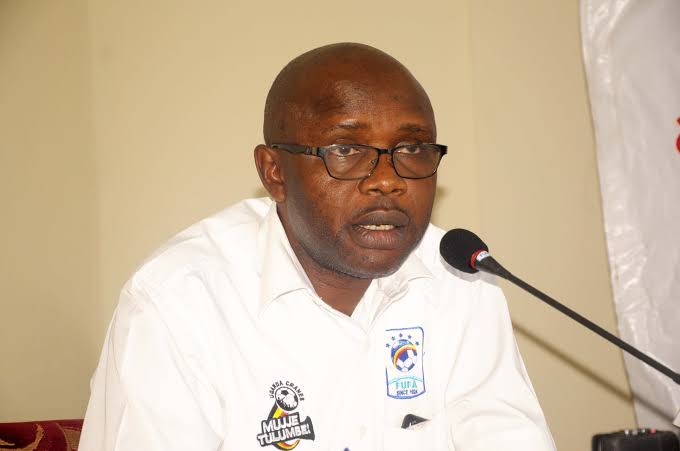 FUFA deputy CEO in charge of football called upon local coaches to join efforts with FUFA in ensuring continuity in the development of the U-20 AFCON heroes.
During a local sports talk show "Manya Emizanyo Gyaffe" aired every Sunday on 88.5 Super FM, deputy CEO in charge of football Decolas Kiiza called upon local clubs to give more playing time to the U-20 AFCON finalists as a way for preparing them for future national duties.
"Clubs should continue to give these boys more playing time. It's the same team we look at to feature in the forthcoming CECAFA championship in Ethiopia."
"It was decided that the tournament shall be played by only players who are U23."
"These same players are being prepared to feature for the forthcoming Olympics qualifiers."
Decolas Kiiza also revealed that the U-20 tactician Molly Byekwaso and his assistant Someone Masaba will be part of the ten local coaches FUFA plans to send to Europe for further and advanced coaching enrollments.
"FUFA plans to send a group of ten coaches to Europe for further advanced coaching enrollments. Our U-20 tactician Molly Byekwaso and his Assistant Simeone Masaba will be part of the ten," Kiiza said.
"In the past eight years, we have been training coaches and it's time to give them chance to showcase their abilities."
The Uganda's U-20 national team (The Hippos) wrote history at the recently concluded AFCON championship in Mauritania, having finished second with a 2-0 loss to Ghana.
However, Ugandans Derrick Kakooza and Aziz Kayondo were named in the best XI and Molly Byekwaso the coach of the tournament.
Derrick Kakooza was the tourney's top goal scorer with five.
Despite the final loss to Ghana, debutant Uganda beat big wigs Tunisia (4-1) in the semi-final, Burkina Faso (5-3) in penalties after a goalless normal time in the quarter-finals.
The Hippos only lost 1-0 to giants Cameroon and won Mozambique 2-0 and host Mauritania 2-1 in the group stages.
About Author