WCQ: VAR fully installed at Baba Yara Stadium ahead of Ghana Vs Nigeria playoff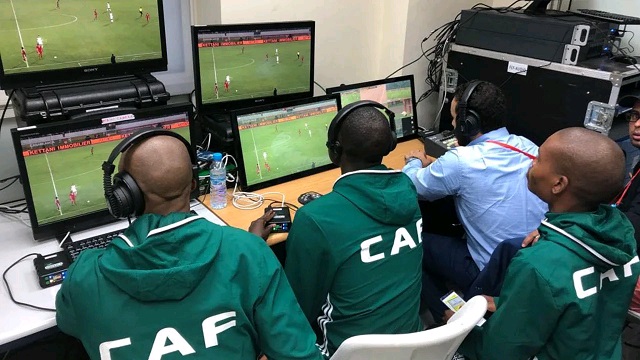 The Video Assistant Referee system has been fully installed at Baba Yara Stadium in Kumasi ahead of 2022 World Cup playoff between Ghana and Nigeria on Friday night.
The use of the technology is being used for the first time for the World Cup playoffs in Africa ahead of the global tournament.
But now the VAR system – where two or three additional match officials and a technician sit in a small truck watching video screens showing all angles of the action – will be put to use for the first time at the final lap of the qualifiers in Africa.
The Nigerians have been talking tough ahead of the crunch double-header both in Ghana and Nigeria this month.
The winner of the tie over two legs will qualify for the Qatar 2022 World Cup.
On Wednesday, March 16, 2022, the Confederation of African Football confirmed the Baba Yara stadium as the venue to host Ghana's crucial first leg encounter against West African rivals Nigeria.
This comes after the inspection team from CAF rejected the Cape Coast stadium, stating it is unfit to host the game on March 25.
The news has been received with great excitement by Ghanaians and this has sent some shivers to Nigerians, knowing the last World Cup playoff game by Ghana ended with a huge victory over Egypt.
The Black Stars whitewashed Egypt 6-1 at the Baba Yara Sports stadium on October 15, 2013, making the second leg in Cairo a mere formality. Ghana qualified for the World Cup in 2014, thanks to the win in Kumasi.
The 6-1 drubbing is not the only famous win by Ghana in Kumasi, a year before the game against Egypt, the Black Stars thrashed Lesotho 7-0 at the same venue.
The Black Stars also defeated Ethiopia 5-0 at the Baba Yara sports stadium during the qualifiers for AFCON 2019. Kumasi produces goals for the Black Stars, hence a reason for the Super Eagles to panic.
Ghana will host Nigeria on March 25 for the first leg before travelling to Abuja in four days time for the second leg.