UYFA U15: Rays of Grace, Kampala Galaxy, Della Tore Mentor, four others in quarter-finals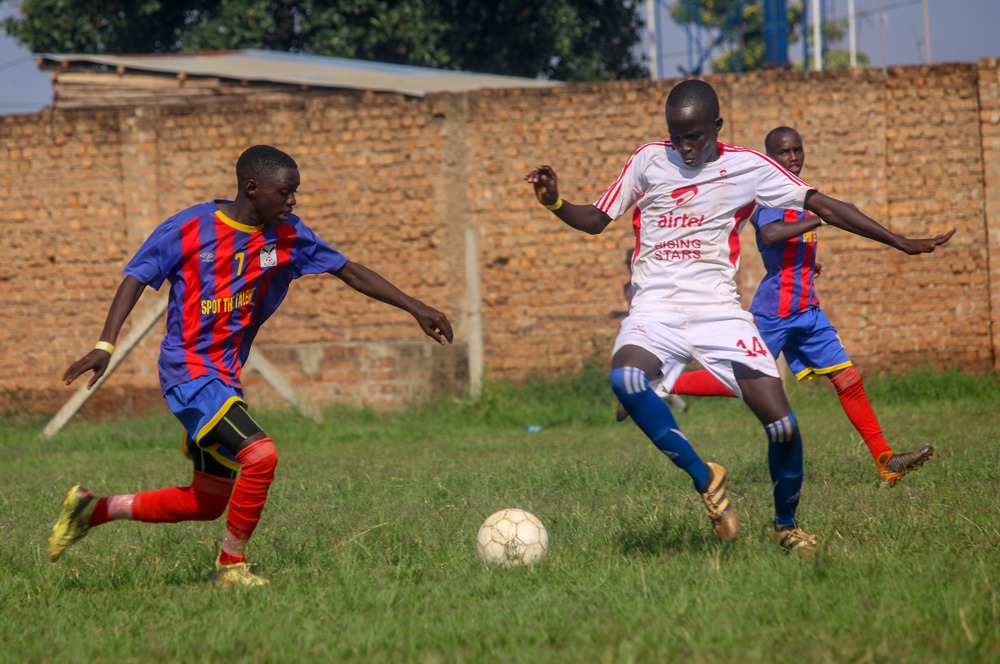 The 2023 edition of the U15 Uganda Youth Football Associations (UYFA) have hit quarter-final stage after a successful climax of group stages.
Group A leaders Paorinher will face Budondo in the quarter-final. Paorinher led the group with seven (7) points ahead of Volf Soccer Academy who finished on four (4) points.
Budondo was on four points behind group B leaders Della Tore who garnered seven (7) points.
In the other quarter-final, hosts Della Tore will lock horns with Volf Soccer Academy.
Kampala Galaxy Soccer Academy topped group C with 10 points to set a quarter-final date against Spot the Talent who gathered six (6) points.
Meanwhile, Mentor Soccer Academy will battle Rays of Grace Academy. They (Mentor) topped group D tied on points with second placed Spot the Talent.
Whilst, Rays of Grace was second in group C with 9 points.
The quarter-final games will be held on Saturday 2nd of September whilst the semi-finals shall follow later on in the evening.
Full quarter-final fixture
Paorinher Vs Budondo
Della Tore Vs Volf Soccer Academy
Kampala Galaxy Soccer Academy Vs Spot the Talent
Mentor Soccer Academy Vs Rays of Grace Academy
About Author