UOC Elections: Donald Rukare Sails Through Unopposed to Replace Blick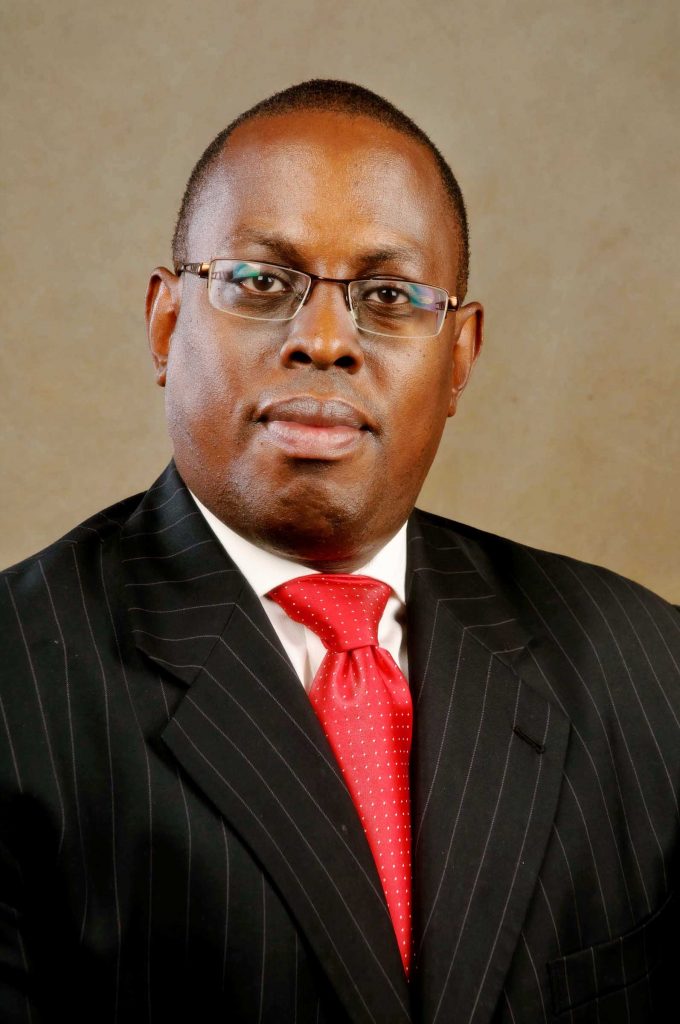 Donald Rukare is set to replace William Blick as the new Uganda Olympic Committee President after being nominated unopposed.
The development was confirmed during a press briefing on Tuesday, 27th February 2021 at Uganda Olympic Committee offices in Lugogo.
Returning officer for the forthcoming Uganda Olympic Committee (UOC) elections Sim Katende confirmed the final verified list of candidates set to take different offices on 27th February 2021 as majority posts were taken un opposed.
Currently the Chairman for National Council of Sports and also doubles as the General Secretary at UOC, Rukare will head the Olympians for a period of four years.
"For the unopposed, unless there arise any changes, we shall announce them formally as new office bearers on 27th February," Katende said during a press brief on Tuesday.
Apart from the president Donald Rukare, other unopposed candidates for different positions include Dunstan Nsubuga (1st Vice), Moses Mwase (2nd Vice), Patience Ayikoru (Secretary General), Lydia Dhamuzungu (Assistant Secretary), Sadik Nasiwu (Treasury), Anne Mungoma (Board Member) and Joanne Adongo (Board Member).
Katende also confirmed that the verified candidates are those who fulfilled the minimum qualification requirements.
He further revealed that all but two board member positions are unopposed.
Four candidates are to contest for the two positions of Executive Board Member (Men) – Nasser Sserunjogi, Simon Peter Komakech, Asiimwe Kayangwe and Richard Asiimwe for the remaining two slots.
The out going president William Blick has been in office for over ten years, having taken over Rogers Dungu in a "Coup" fashion way in 2012.
Moses Muhangi who earlier had shown interest for standing as president was stumble by the constitution which provides for a four year period in sports administration and diploma in sports administration as part of Article 13.5 reads below.
For one to stand for president of UOC;
A) Must be a Ugandan national;
b) Must be at least 35 (thirty-five) years of age and not over 70 (seventy) years
c) Must be a member of a UOC Member National Federation in good standing
d) Must be the holder of the minimum of a bachelor's degree from a recognizable
institution, and the holder of a diploma in sports from a recognizable institution. Where
the candidate has a sports degree, the requirement for a diploma shall be dispensed with.
e) Must have served on the executive committee of a UOC Member National Federation
or the UOC Executive for not less than 4 years
f) Must possess demonstrable knowledge and experience in leadership, organizational
competence and a good understanding of the Olympic Movement and sports in general.
g) Must be a person of integrity and should not have been convicted of an offence
involving moral turpitude
h) Must have financial integrity and not be an undischarged bankrupt.