UNF announces a 26 man squad for International Men Netball championship in South Africa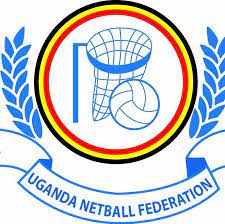 The Uganda Netball Federation Technical Committee has released a 26 men squad to begin residential training at Kampala University starting on the 20th August 2021 to 7th September 2021.
The men's national team is in preparation for the International Male Netball Championship to be hosted in Pretoria, South Africa on 14th – 18th September 2021.
This will be the first National team side for men take part in an international event, since 2008 when Uganda presented the U21.
Mr. Kawaooya Kiwanuka Vincent has been announced as the care taker coach since results from the aspiring National teams coaches await to be released.
The 26 men squad has been named as follows:
Jesse Asiimwe (KU), Hassan Kato (KU), Wasswa Andrew (WOB), Santino Manduti (Red star), Wasswa Disan (WOB), Frank Kimbowa (KU), Amos Kyeyune (Red star), George Waiswa (KU), Nelson Bogere (WOB), Joseph Kasule (WOB), Stephen Oryem (KU), Kigozi Gonzaga (WOB), Muzahura Wilberforce (KU), Juma Katumba (Red star), Epa Richard (International), Peace Musoke (International), Ivan Mpoza (KU), Bonny Ssekyondwa (KU), Kenneth Omara (KU), Bosco Kasozi (Red star), Mujambi Ephraim (Masaka), Julius Sekamate (Dynamic), Kaddu Shakulu Lubulwa, Mpoza Denis (Blue Stars), Kongo Ibrahim (Prisons), Remmy Nyonjo (International)
About Author