UBF: 12 referees and judges decorated with AIBA Star I certificates after passing exams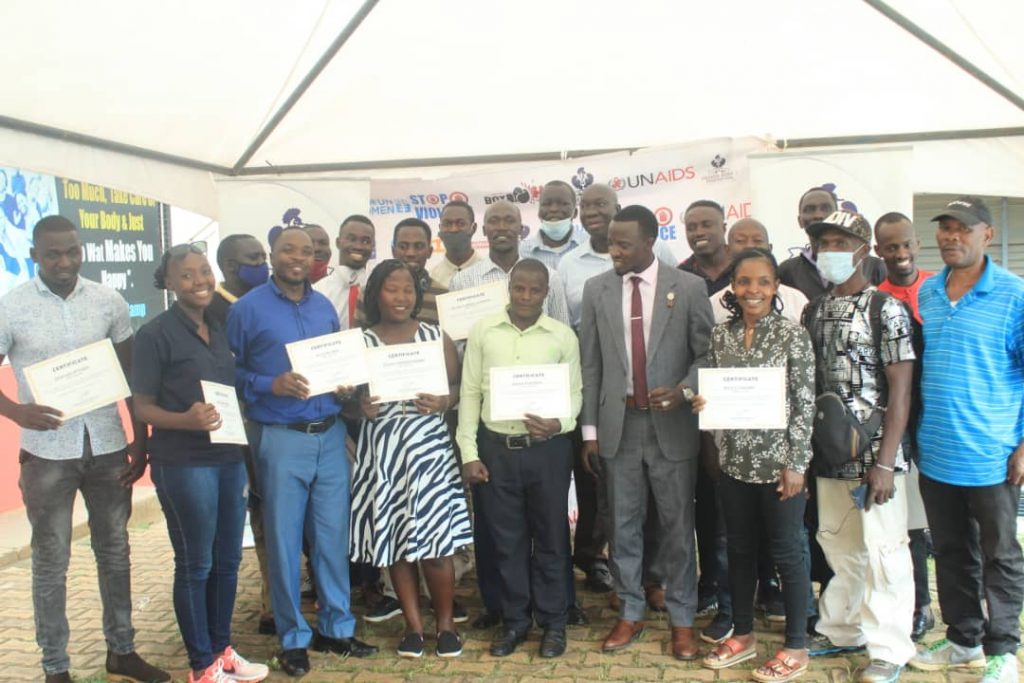 Uganda Boxing Federation (UBF) awarded 12 Association of International Boxing (AIBA) Star I referees and judges with certificates for course accomplished.
"We do all this to beef our technical force to improve on the technical understanding, development and management of the athletes and the game at large.
"After this, we are to enroll the National technical officers (NTO)." Muhangi.
This course and exams were conducted in October 2019 and attracted 19, participants among which only 12 hit the 75% pass mark.
The course was conducted and facilitated by AIBA instructors Zoltan Szalma (Hungary) and Muhammad Braham from Tunisia and all the outcomes were conclusively in the hands of AIBA.
Cameroon's Nti Joseph Marie was the only non Ugandan participant in the course held at Lugogo.
Muhangi further cautioned the grandaunts do work hard to move to greater levels and avoid malpractice in their line of duties.
"Avoid malpractice in your line of duties and work hard to achieve great steps in this sport. Aim to achieve more level by studying AIBA Star II and III to have chance of officiating in bigger events like Olympics and Common Wealth games." He added.
The 12 grandaunts join the previous 14 to make a total of 26 six qualified referees and judges at the level of Star I.
The 12 referees and judges who passed include Ronald Samuel Kasirye, Swamadu Kitunzi, Jane Nakfeero, Benjamin Asizu, Wasswa Kakande, Faridah Ramrah Nambi, Gastavas Ssenabulya, Isa Lubulwa, Ben Openji, Molly Lutwama, Ruth Nakalema and John Ssuuna.
Whilst, Kenneth Mukasa, Nelson Ndugwa, Godfrey Munanika, Alex Mangeni, Steven Magumba, Ronald Lule and Elvis Mpiima failed.
About Author